Last week, the Q3 Sportback was launched, while the Q5 is in the process of being updated, while Audi has now launched the Citycarver from the A1 line.
Based on the A1 Sportback, this model is the smallest crossover, only four meters long, up to five centimeters in height, for more practical movement and better visibility.
While 3.5 inches has been added to the interior, the Citycarver has wheels up to 16 inches in diameter. In this form, Audi has brought an urban car, but it can move through all terrains.
The new octagonal grille and cutouts like bee hives, stand out first, while there are elongated lights on the sides, giving it a much more aggressive look.
The 1.4-liter engine enables it to produce 200 horsepower, without specifying the speed.
How much the Audi A1 Citycarver will cost is not yet known, until the first sales of this car have begun, which will be sent to buyers in August.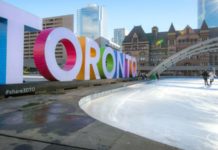 Our topmost list of five great things to do in winter in Toronto sounds one of the most adventurous things you can ever dream...