Now there is a new version of the company's best-selling car, with a new look, with engine updates and a very attractive interior design.
[td_block_ad_box spot_id="custom_ad_2″]
The current generation of Audi A4 has been in service for four years, but with BMW launching the new 3 Series and Jaguar, which is launching an improved XE last months, the A4 has begun to look a bit appalling.
Now the A4 comes with two versions, Allroad and Avant. Only the roof remains from the old car, every other part has been improved.
Much of the changes come to the front. The new grill is wider and lower, and the bumper awaits larger air intakes.
It has a different look, depending on the variant of the car, with horizontal split in the SE and Sport variants, and with vertical chromium partition on Allroad quattro.
Front headlights are also young. LED lights are standard in all variants, as well as available matrix lights and animations.
The body design of the car is taken from A1 Sportback.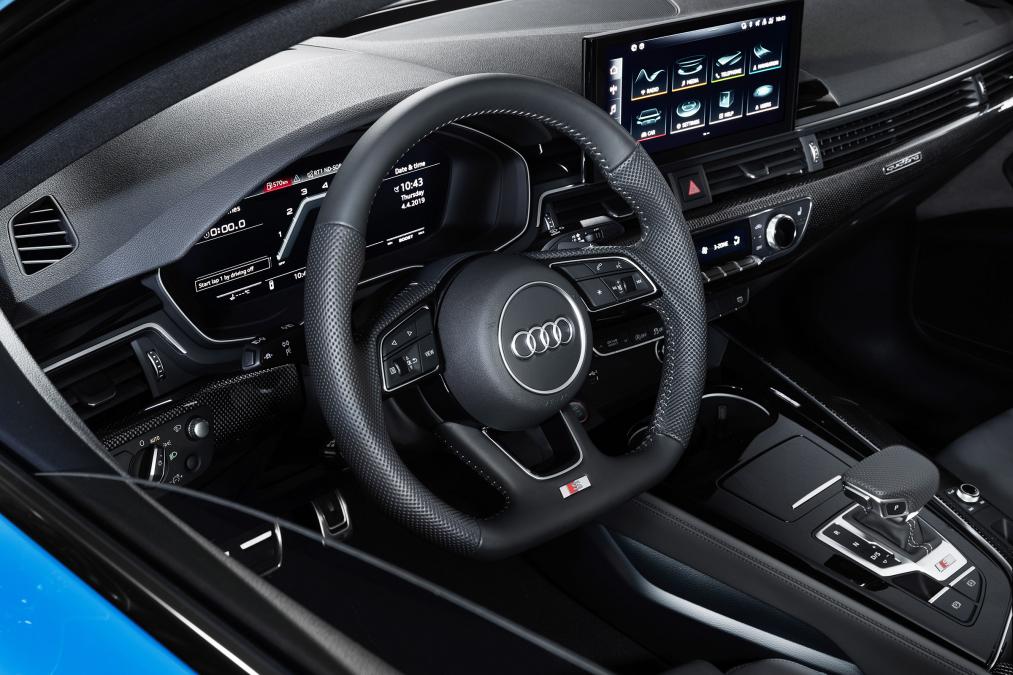 On the interior, the car remains almost the same with the front. But the screen is bigger. It's 10.1-inch, and has a new touch screen.
The Virtual Cockpit also has a different design, along with a screen that radiates in the car windshield.
But the biggest news comes from the undercarriage of the car. In addition to the 187-engine 2.0-liter engine and the 228-horsepower 3.0-liter diesel engine, all engines are mild-hybrid.
Two new 2.0-liter diesel engines, a 30 TDI with 134 horsepower and a 35 TDI with 161 horsepower, and three 2.0-liter gasoline engines (148 horsepower of 35 TFSI, 187 horsepower 40 TFSI and 242 horsepower 45 TFSI), are now combined with the 12-volt electric system.
Meanwhile, the high performance S4 instead of the old 349 horsepower 3.0-liter turbocharged V6 petrol engine now uses a 342 horsepower 3.0-liter TDI diesel engine with a 48-volt, mild-hybrid system that develops a 700 revolving power Nm.
Audi A4 will be available for sale in September with a prize of $35,000.
[td_block_11 category_id="3″ limit="1″ td_filter_default_txt="" tdc_css=""][td_block_ad_box spot_id="custom_ad_3″ tdc_css=""]