ABT's newest generation comes with a 690 horsepower 4-liter V8 Bi-Turbo engine. So is the capacity of the latest Porsches, the 911 GT2 RS.
ABT also announced that it is working on another more powerful version.
This Audi RS6 Avant in caravan version now reaches speeds of 0 to 100 kilometers per hour in 3.3 seconds – 0.3 seconds faster than the standard model.
2020 Audi RS6 Avant By ABT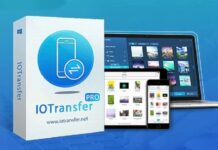 The multimedia content management system of iPhone and iPad is not impeccable, and the management of photos, videos, music and other elements through iTunes...