The car marks its 60th anniversary in 2019 and the new version is technically the fifth generation of the model, and the fourth since the Volkswagen Group took over the company.
The new Octavia version is the first to come with electric and hybrid options.
Under the hood, the model uses VW's well-known MQB platform with front-wheel drive as well as all-wheel drive platform.
The base model has a 1.0-liter diesel engine with 108 horsepower, while is also a 1.5-liter petrol engine with 148 horsepower. Both come with a six-speed manual gearbox attached to the front wheels.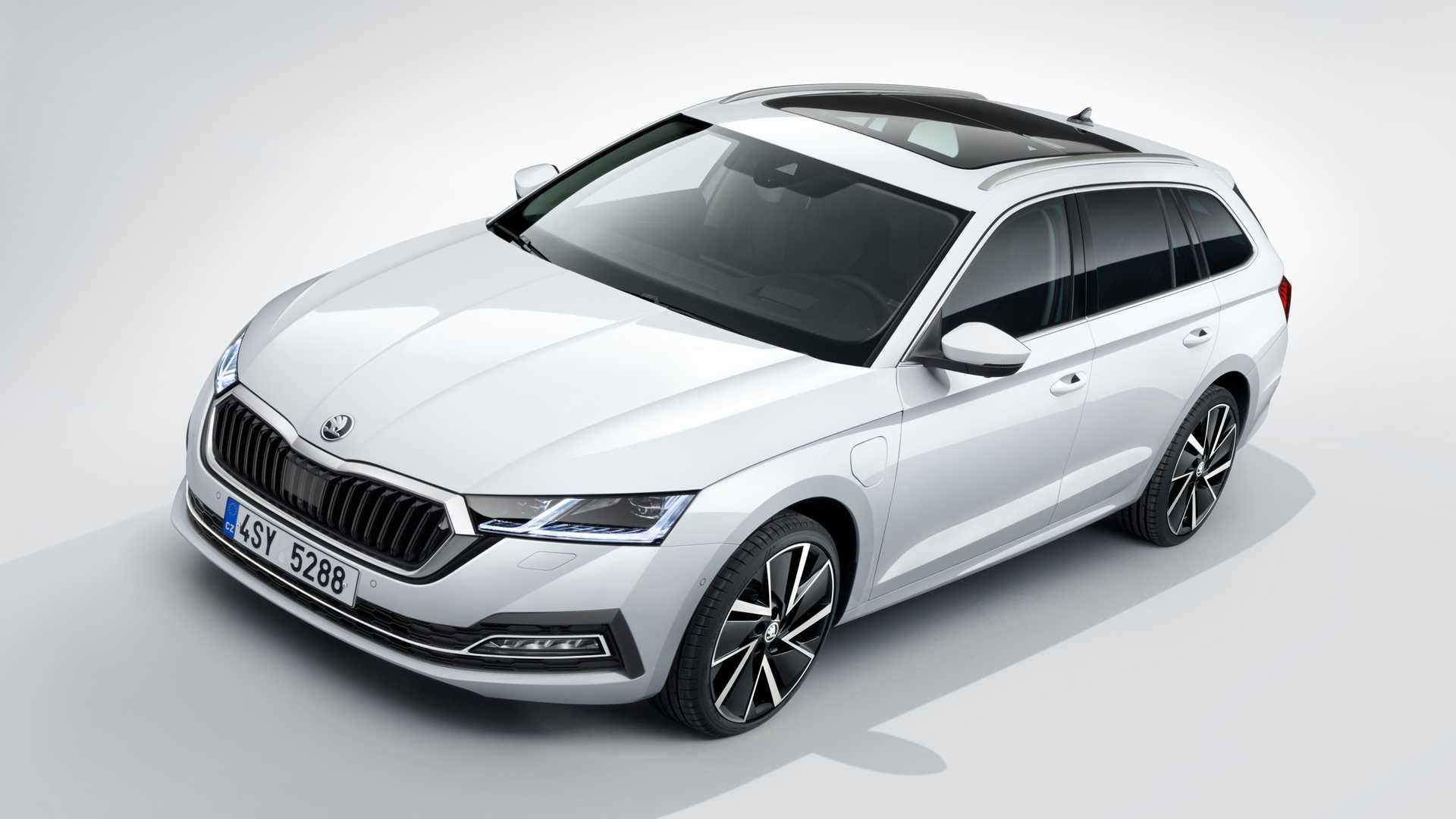 A seven-speed automatic transmission, as well as a hybrid version, can be combined with a 48-volt battery. This combination assists the gasoline engine thanks to a small electric motor that can reduce costs and emission.
The third petrol model is in the 2.0-liter version with 187 horsepower, seven-speed automatic gearbox and all-wheel-drive system. The company says it accelerates from 0 to 100 kilometers per hour in 6.9 seconds, while its top speed is 230 km/h.
Diesel versions come with 2.0-liter TDI variants with the base version of 114 horsepower and the choice between a six-speed manual or a seven-speed automatic. It's also the 148-horsepower version with the all-wheel-drive system, and the most powerful, the 197-horsepower version.
The most distinctive version is the Octavia iV, which is the first with the plug-in hybrid option. It has a 1.4-liter petrol engine combined with an electric version to create 201 hp. With this electric version, Skoda says the new model can take up to 55 kilometers with electricity.
The new model is longer than the previous one, wider and takes up more room inside. The design is crisp, with standard LED lights and tailgate changes. Inside there are special touch-sensitive screens that function even through gesture control.
The model will go on sale in the second half of 2020 at a price not yet known but expected to be around 23,000 euros.
People buy a motorcycle and ride it for different reasons. Some do it because it is their passion, while others do it for the...