Based on the Mazda2 platform, this model differs from the cars of this level with more styling, sporty looks and improved interior. While there are some awards, it is not expected that the new Yaris will be cheaper than expected earlier.
Those interested in the basic Toyora Yaris must pay 16,800 euros, while the full package costs 17,700 euros. This car has a 1.5-liter engine and produces 106 horsepower, which sends it to both front wheels via six-speed automatic.
2020 Toyota Yaris Hatchback
The standard version has 16-inch wheels, keyless opening, low speed pre-collision alert system, touch-sensitive screen for Apple CarPaly and Android Auto.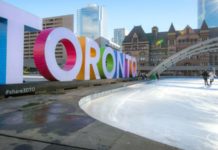 Our topmost list of five great things to do in winter in Toronto sounds one of the most adventurous things you can ever dream...