ABT is among the first tuners to get its hands on the shiny new Golf
The renowned German car modification company ABT Sportsline has prepared a limited package for the new Volkswagen Golf, but its offer for the model will soon be expanded.
ABT for Volkswagen Golf 8 has prepared new shock absorbers, which make this model lower by 25-30mm, new 18- or 19-inch "ER-C" wheel set with 225/40 and 225/35 tires , as well as "FR-C" wheels from 20-inch aluminum with 235/30 tires. Also available are the 20-inch matte black Sport GR wheels.
The VW ABT Golf 8 package is expected to be expanded this summer, including aerodynamics, a sport exhaust system, a modified interior as well as a petrol and diesel engine boost package.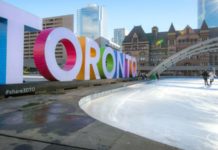 Our topmost list of five great things to do in winter in Toronto sounds one of the most adventurous things you can ever dream...