4 Device Specifications To Look For When Choosing A Gamer Laptop
Gaming has always pushed computers to their limits. The need to play that new AAA title is exactly what's driving the PC industry forward these days. What about laptops, more specifically gaming laptops? What kind of gaming laptop can you get, and what should you look for in one? Here are the 4 top specs your future gaming laptop needs to have! 
A Beefy GPU 
If there's one piece of hardware that will dictate how well your laptop will handle games, it's the GPU. Modern titles feature advanced graphics that will blow our minds every year. Not to mention that VR is creeping in more and more, allowing us to experience virtual worlds from a unique perspective. 
The situation regarding graphics cards is quite simple — get the best one you can afford. The issue with gaming laptops is the lack of upgrade paths. When your GPU is no longer cutting it on a desktop gaming rig, all you need to do is pop it out, and install a new model into your PCI-E slot. It doesn't work that way with laptops. 
Unless you're certain you'll get a new gaming laptop next year, do yourself a favor and get a model with the beefiest GPU you can afford. It's the only way to somewhat "future-proof" your gaming setup. 
All the RAM In the World 
RAM is the next piece of the puzzle, right behind your GPU. Granted, modern GPUs come with plenty of their own RAM, but the games we play today are massive. Remember, we live in a world where the latest CoD title takes up almost 200 GBs. Gaming laptop enthusiasts from https://www.laptopblogger.com/gaming-laptops-under-1500/ note that you can't have too much RAM, ever; this old adage still rings true. The good thing about RAM is that you can usually upgrade it. Most laptops allow you to change the SO-DIMM on your own. That being said, it's worth remembering that RAM is one of those things that gets more expensive as it ages. DDR4 is dirt cheap, but try finding DDR3 that doesn't cost an arm and a leg. It's a good idea to get at least 16GB of RAM, preferably more for a gaming rig. 
More Cores, More Performance – CPU 
Back in the day, CPUs were right there with GPUs when it came to essential hardware for gaming. This isn't to say that CPUs don't matter anymore. On the contrary! It's just that your average CPU is really, really good these days.
In fact, the moment you step into the gaming laptop territory, you're surrounded by i5, i7, and i9 processors, as well as the beastly Ryzen series that is currently setting the standards of performance. 
When selecting a CPU, try to think of anything else you might be doing with your laptop. For example, if you're doing video editing, having more cores, and powerful ones at that, will most definitely cut down your rendering times. Gaming-wise, you should have nothing to worry about even with chips that are a few levels below flagship at the moment. 
Lighting Fast SSD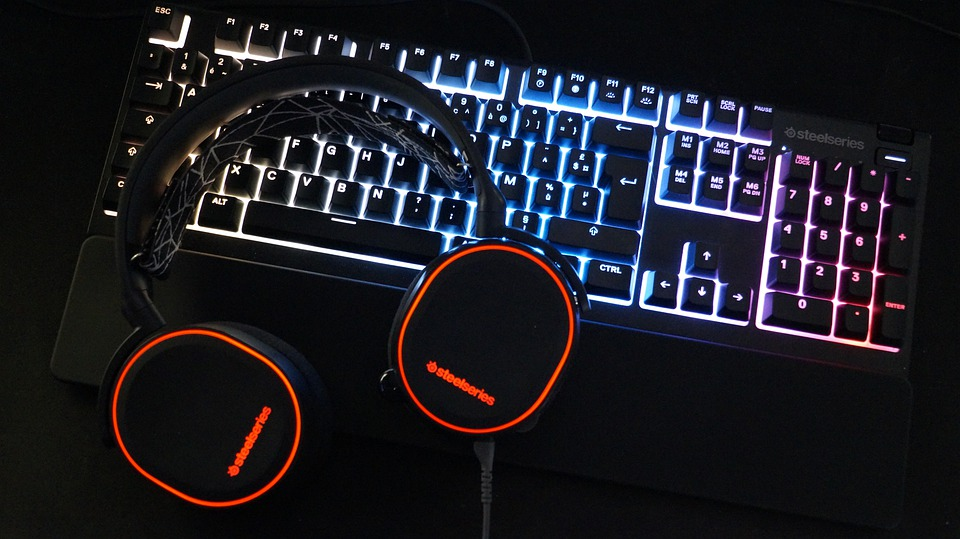 Just like the Call of Duty series we've mentioned earlier, most other AAA titles are getting ridiculously large. Not only does this mean that you'll have to have plenty of dedicated storage for these games, but it also means that the files your computer will instantly call upon to run the game, are now larger and heavier. 
The only way to game in 2021 is to have a lightning-fast SSD and a large one at that. Try to stick to a brand that has a proven track record as far as speed and reliability go. Samsung is one of the names on that list, along with Crucial and others. Pick your brand, but make sure that the hardware you're getting is up to the task. 
The Other Side of the Medal
Although modern computer hardware is impressive, to say the least, we're still far from perfect gaming laptops. Most models you'll find today will get you the performance you need but at the expense of battery life. 
Granted, battery life doesn't matter much as long as you're tethered to an outlet at home, but if you plan on traveling without your power brick often, you should put power consumption on the spec sheet as well. Also, don't get a beastly gaming laptop only to play solitaire and browser games. That way you're taking on all the cons and none of the pros of gaming laptops.
4 Device Specifications To Look For When Choosing A Gamer Laptop