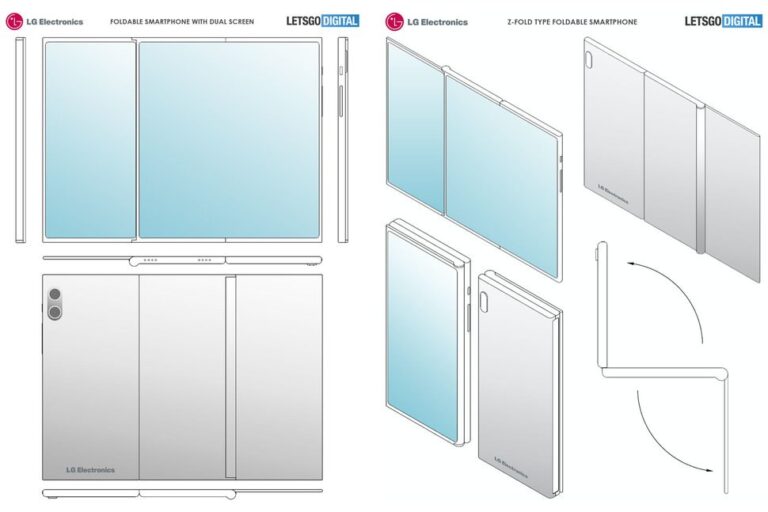 The last time, and probably the first, we've seen a dual folding phone was when Xiaomi started promoting their folding approach, with leaks beginning in January, followed by official marketing and more in March.
[td_block_ad_box spot_id="custom_ad_2″]
It seems that the Chinese company is not the only one exploring the idea.
LG avoided the folding device theme last year, as the company preferred to go with a secondary display for the V50 ThinQ, and its next successor at IFA 2019, but can be dropped directly into a dual folding phone, such as its patent. featured in recently reveals.
Filed in China on March 6, this year, the patent describes and shows, through its sketches, a phone that would have a double fold, which, when unfolded, would be twice as wide as the folded version of his.
Whether the device will remain just a concept or will be put into production remains to be seen.
[td_block_11 category_id="3″ limit="1″ td_filter_default_txt="" tdc_css=""][td_block_ad_box spot_id="custom_ad_3″ tdc_css=""]