AMD's 64-core Threadripper 3990X arrives in 2020 and costs $3,990
When AMD said that the 64-core Threadripper 3990X processor would be available in 2020, the company did not intend to let enthusiasts wait.
[td_block_ad_box spot_id="custom_ad_2″]
The processor which costs $3,990 will go on sale from February 7th. It is intended for computers and jobs where more cores means saving time and money.
The company says that 3990X is the fastest processor in the world and uses the results of the Cinebench R20 as evidence. It's several times faster than the Core i9-9900KS according to AMD testing.
But the truth is more complicated than that. While there is no dizzying frequency limited to just 2.9Ghz base and 4.3Ghz turbo, the Threadripper will be a champion due to the high number of cores.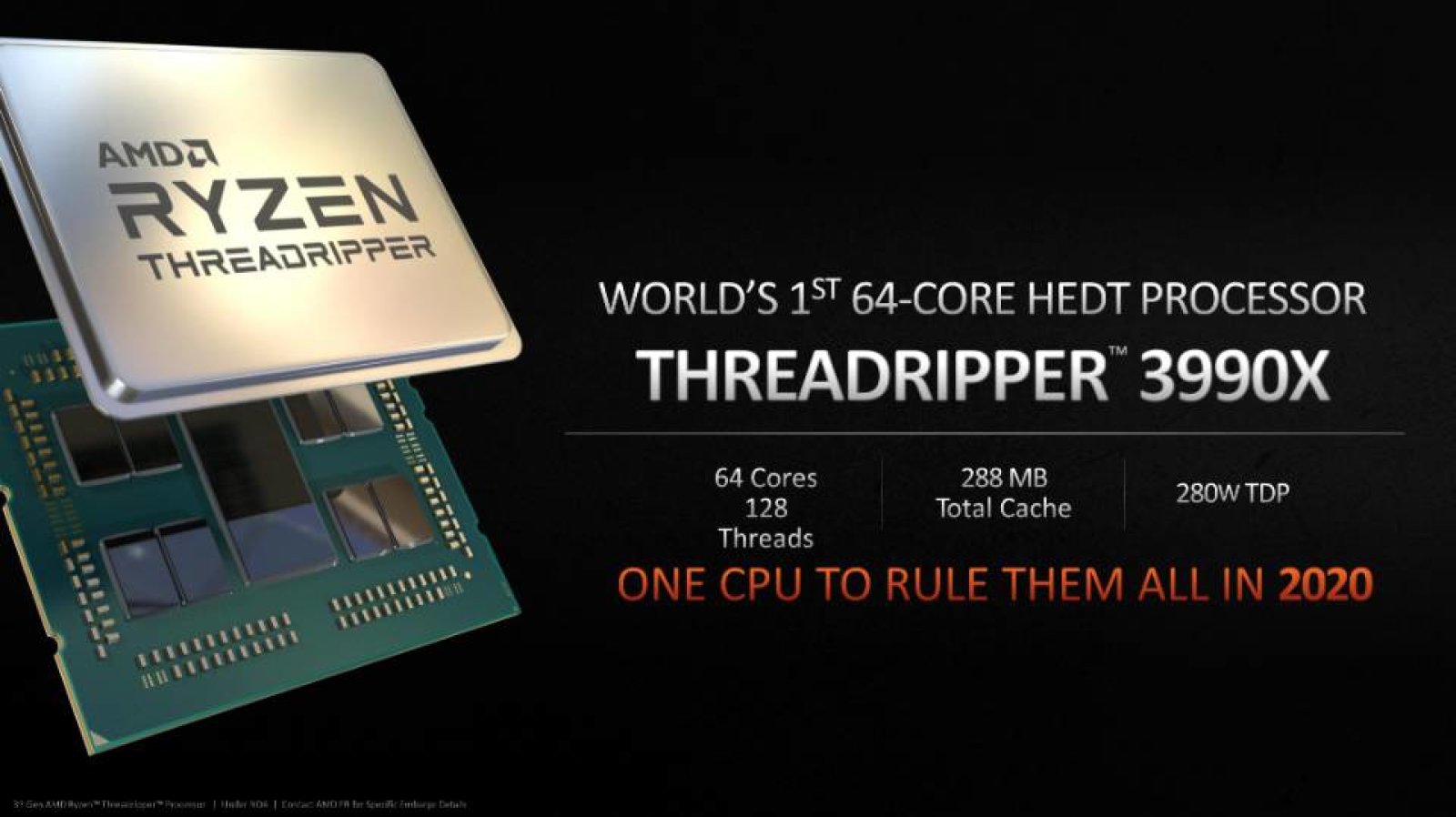 And if an app can't use all those cores, most likely the 3990X will lag behind. However, this suggests that Intel is suffering from AMD's pace in very important segments such as workstation performance. That's because Intel fails to properly produce denser 14-nanometer processors, and Threadripper is a more affordable option compared to Xeon for some professionals.
[td_block_11 category_id="3″ limit="1″ td_filter_default_txt=""][td_block_ad_box spot_id="custom_ad_3″]