Last week, Aston Martin introduced the new model from the Wing Series, to show its connection to the aviation industry.
In the past, this British manufacturer has launched some special editions like the Vanquish S Red Arrow Edition, V8 Vantage S Blades Edition and V12 Vantage S Spitfire 80.
To celebrate the 50th anniversary of Concorde, the luxury airliner launched in 1969, as well as a century of British Airways, one of Concorde's operators.
Based on the Aston Martin DBS Superlaggera, the Concorde Edition will have only ten units, and the build is heavily inspired by the aircraft. The design of this car has been checked and licensed by Aerospace Bristol experts.
Inside this Aston Martin DBS Superlaggera is a 5.2-liter engine producing 725 horsepower, allowing it to accelerate from zero to 100 kilometers per hour in 3.4 seconds.
The top speed of this car is 340 kilometers per hour, and is expected to cost from 277 thousand euros.
Aston Martin DBS Superleggera Concorde Edition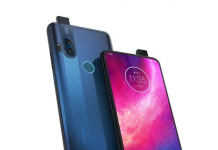 The new Motorola smartphone is designed to meet the demands of this time such as a powerful camera, battery life and lack of closed...