India is truly a divine place when it comes to variation of beautiful destination and Leh has to be one of those places. It is a place situated near the Himalayan region and it comes under Jammu and Kashmir which is again said to be the heaven on earth. While you are in India you need to visit Leh otherwise you would simply miss a very beautiful part of India. The place is not only famous for tourism but even Indian visit the place for a honeymoon as well as for a hangout with friends and family. If you are wondering about the best places to visit in Leh then here is presenting  some of them listed below that you can check out and consider visiting as well:
[td_block_ad_box spot_id="custom_ad_2″]
If you always wondered about Tibetan architectures then you need to visit this place in Leh as this is one of the oldest and most beautiful Tibetan palaces. This palace has some amazing architectural designs that make it very unique and at the same time, you would be able to see some amazing painting at the palace which is said to be 400 years old. This place is situated in a high region whereas there are residential buildings below that and over the entire place is so beautiful. There are some shops nearby where you would be able to get some local jewelry and other such stuff.
Lamayuru monastery: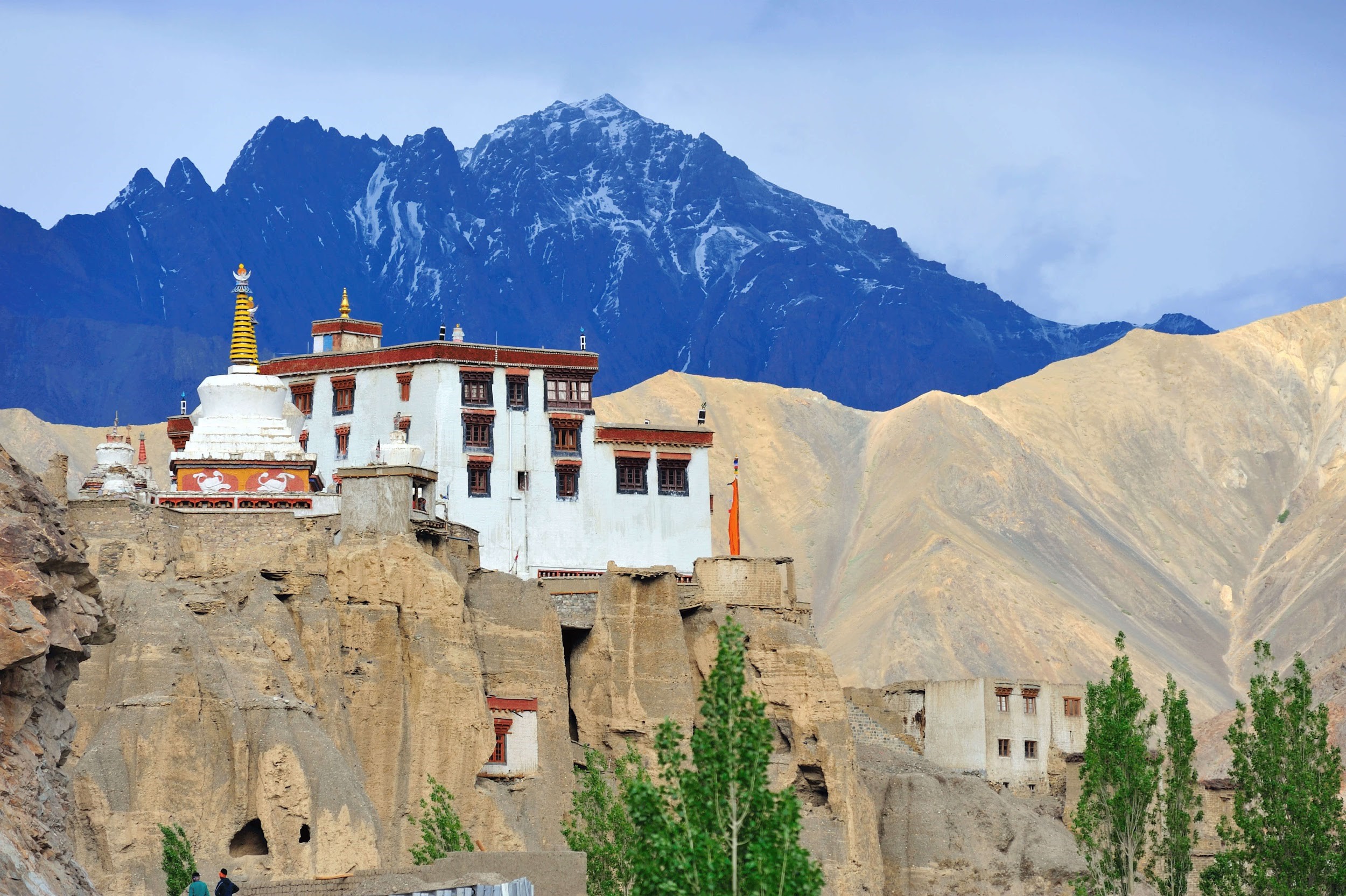 This place has got so many monasteries that are so beautiful and peaceful that you would literally want to stay there forever. This monastery in Leh is situated on a hill so while being there you would be able to get some amazing views of the mountain. Local people know this place as moon-land and there are stories that reveal that once this monastery was under the water but with time the water level decreases and it is now on a hill. This is one of the oldest monasteries of this place so it does have some historical information as well.
Khardunga La Pass: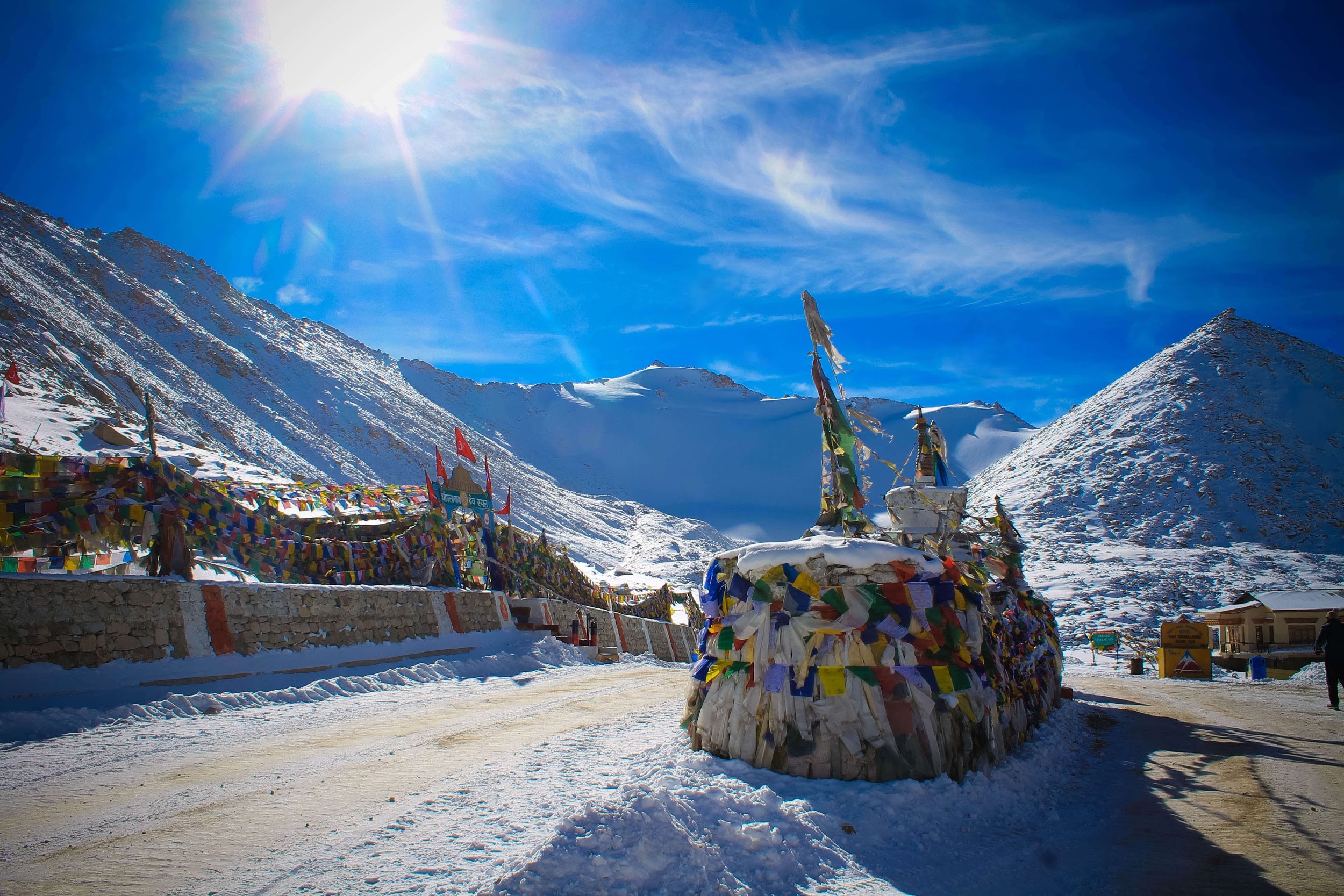 If you are a mountain lover then this place would not be less than any paradise to you. Can you even imagine how thrilling it would be to be in a top place which is all covered with ice? Well, this place can give a similar experience that would never forget in your life. People love to have a bike ride at this place and moreover, you would be able to see the roadside local stalls on the way that sell amazing junkies which you can get of course. It is situated in high altitude area so if you already have breathing problem then you might need oxygen to stay there and normal people cannot stay there for more than 20 minutes or so.
Pangong TSO Lake:
This place is said to be covered with so many lakes but along all this particular lake seems to be the most beautiful one but this lake was not very famous previously but after the movie 3 idiots, this lake got famous and many travelers as well as, tourists started visiting the place. Surrounded by mountains and hills from all around the blue cool lake water seems so divine and peaceful. No matter whether you are visiting the place at the night time or in the day time but the place would still spell beauty on you.
These were some of the that you simply should not miss and at the same time, you would not regret visiting any of the mentioned places.
neOadviser
[td_block_11 category_id="3″ limit="1″ td_filter_default_txt="" tdc_css=""][td_block_ad_box spot_id="custom_ad_3″ tdc_css=""]