It was April when Black Shark reveal their first phone for the world, with an aesthetics aimed at caring for gaming fanatics.Now, the company has revealed the second device, Helo, offering impressive specifications and a new design.
[td_block_ad_box spot_id="custom_ad_2″ tdc_css=""]
The phone is powered by the Qualcomm Snapdragon 845 processor and will have an option to be equipped with a capacity of 6GB, 8GB or a surprising 10GB of RAM.
Regarding the internal space, the 6GB and 8GB RAM models will have 128GB, while the 10GB RAM will have 256GB.
Helo will use double tubes in SoC to improve performance and keep things fresh.
Helo has a 6.0-inch AMOLED display with 1,080 pixels and a maximum brightness of 430 wipes. The screen will be able to benefit from the HDR content and also offer support for the DCI-P3 and SRGB color gamut.
The smartphone will have a dual rear camera configuration, using a 20MP sensor combined with 12MP, with the front camera coming in at 20MP. A 4,000 mAh battery should provide enough capacity for a full day of moderate use.
If you want to get two gloves, you will be forced to order the 10GB model of the phone. Those who order 6GB / 8GB RAM will only receive the left controller.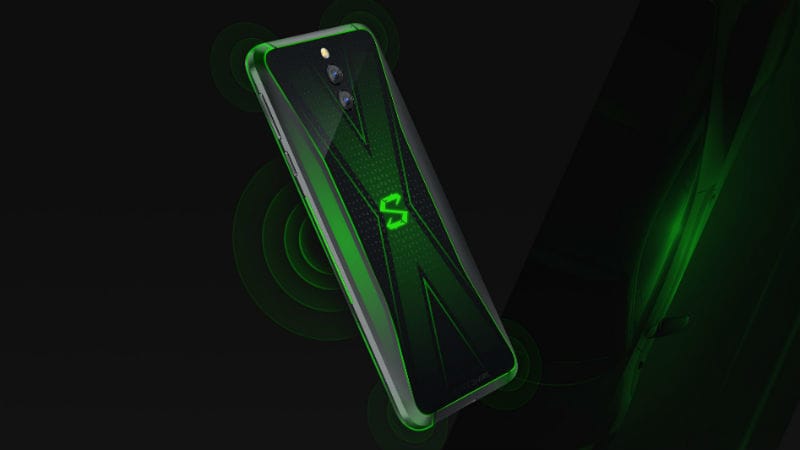 If this device interests you, you can book it on the firm's website, where the 6GB RAM model will cost you around $461 and the 8GB of RAM will cost about $504.
[td_block_11 category_id="12422″ limit="1″ td_filter_default_txt="" tdc_css=""]
[td_block_ad_box spot_id="custom_ad_3″ tdc_css=""]