A car accident can be a terrifying experience. Not only do you have to deal with injuries and/or damage to your vehicle, but there are also the costs of medical bills and lost wages to worry about on top of that. While insurance companies should be there to honor their part in the agreement, they sometimes fail to do so and might try to offer you a much lower compensation package than you're entitled to. This is where knowing how to properly settle a car accident claim can make all the difference, and there are a few steps you can take to ensure your best interests are being protected.
1. Hire An Attorney
Getting legal representation can make all the difference when it comes to fighting for the compensation you deserve after a car wreck. The more experienced an attorney is, the better able they are to build a case against your insurance company and put pressure on them to reach a fair settlement. As you're well aware, dealing with the aftermath of a car accident is no walk in the park, so going over what damages can you recover with a car accident lawyer can enable you to make an informed decision on how far you want to pursue the matter. A lawyer that has plenty of experience in cases like this can go over the initial offer the insurance company has made, and tell you whether it makes sense to pursue the matter further or take the deal. More than that though, they can take over much of the legwork and negotiations in order to minimize the number of details you have to worry about.
2. Accident Investigation
Of course, the accident will be investigated both by law enforcement as well as the insurance company. However, if you've chosen a good lawyer for yourself, they will also launch their own investigation. Every party, in this case, has a goal they're working towards – the police probably want to open and shut the case down as soon as possible, the insurance company wants to see if there's a way that they don't have to pay as much, and the other driver probably wants to avoid responsibility for the accident. That's why it's important that you have someone knowledgeable on your side that can investigate the incident and look at all the evidence that each party presents. This should help give you a better idea of who might be responsible, if it's possible to prove so, build your case from there. What the driving conditions were like, how fast you were driving, the weather conditions, and so forth can all play a part in determining how responsible each party was for the accident. Because of this, it's important to work with an attorney that will conduct their own investigation into the matter and not just forward the information they receive from the police or insurance company.
3. Stay Calm
When dealing with a serious situation like this, especially if there are other people that are trying to shift the blame on you without a good reason, it can be easy to get worked up. However, staying calm and collected is a much better approach as it will help improve your negotiating position with the insurance companies. If you're not thinking clearly during a negotiation process that's taking place over a considerable amount of time, then whatever mistake you make is going to hurt your chances of getting proper compensation in the end. While it isn't recommended to talk with the insurance company without your lawyer present, if you do, keeping your emotions in check and measuring out what you say will ensure that they don't get an unwitting confession out of you that would confirm the idea that they shouldn't have to pay you, or pay you in full, for what happened. A seemingly innocent question such as -did you have a lot on your mind that day, and a hasty answer on your part can later be used to try and prove that you were engaging in distracted driving, which would hurt your case if you're trying to prove that the other party's negligence caused the accident.
4. Medical Files
It's important that you always seek medical assistance after the accident. Not only is that important to ensure that any injuries you might have sustained are being treated, but it's also important to have official medical records stating your injuries, as well as the recovery process. No matter how obvious your injuries are, if you don't have the papers to prove them, you're going to find it very difficult to get the settlement that you deserve for your pain and suffering. Moreover, those records could come in handy should any future complications arise because of the accident later on as you will be able to compare how things are now with when they were after treatment following the accident.
5. Car Repairs
Getting a mechanic to give an estimate on the repair cost for your car is also an important step to take. If by chance, the insurance company owes you money for repairs or replacement of your vehicle, they'll want to see proof that you've taken this step already. That means presenting them with a written estimate on what it will cost to repair it so they can compare the expenses against their liability for the accident to see how much they owe you. Taking this step proactively can also ensure that you get the mechanic to clearly state which car issues were caused by the accident – you don't want someone to claim that the damage to your car happened before the accident.  I just wanted to say thanks to the Melbourne car towing for their prompt service.
6. Be Prepared To Take It To Trial
In most cases, you won't really need to go to trial – car accident cases are more than likely to get settled outside of court. That said, showing that you'd be willing to take it to court if you need to will give you a stronger negotiating position and help make sure that they don't try and shortchange your compensation. As such, it's always good to mention this as one of the steps that you're taking in order to prove how seriously you're taking the situation and how determined you are to be fully compensated for what happened. Of course, this should be discussed with your lawyer, but giving them the green light to make it known that you're not afraid to take it to trial will help make sure that the settlement is in line with what you deserve.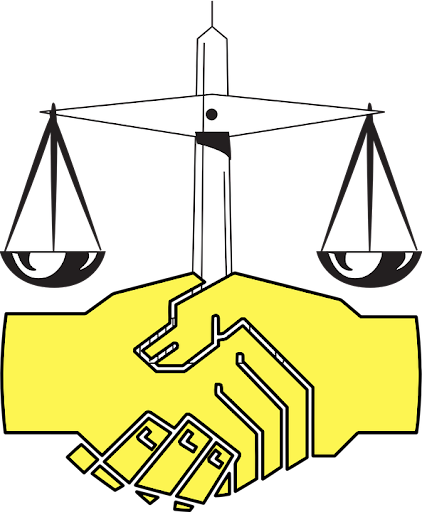 Car accidents are traumatic events, and it's easy to let emotions cloud your negotiations with insurance companies. Understanding what you can do in order to properly settle a car accident claim will help ensure that the settlement is fair and that you can move on with your life without being burdened by all the extra expenses the accident has caused you.