Disney made their streaming service official almost a year ago, and so far, it has been a massive success for the company. Disney Plus reached its 5-year goal just a couple of months after launch and is blooming ever since. But with a service this grand, it comes with its fair share of glitches and problems.
[td_block_ad_box spot_id="custom_ad_2″ tdc_css=""]
Though these glitches are nothing major, it still turns out to be a little problematic and inconveniences the user. Should it stop you from becoming a dedicated Disney+ subscriber? Absolutely not; these minor defects are nothing that they can't fix. Before all that, detection is essential; what are the issues and how to fix them? This blog will help you do it all.
Crashing Issues
Disney Plus launched its app upon releasing its service back in 2019, but early subscribers ran into a few issues, which lead the service to crash quite frequently. Those initial problems were quickly sorted, but users usually run into a couple of difficulties quickly sorted through quick troubleshooting.
Problems that attribute to crashing can be due to the following issues:
Availability of Disney Plus in your region
Disney Plus is not available worldwide, their expansion plan is in action, but it will take time to reach out globally. If you are also from a region where Disney Plus is yet to launch, this may be the reason behind the crash and service unavailability. In order to watch Disney Plus in a restricted region, you need access to a VPN.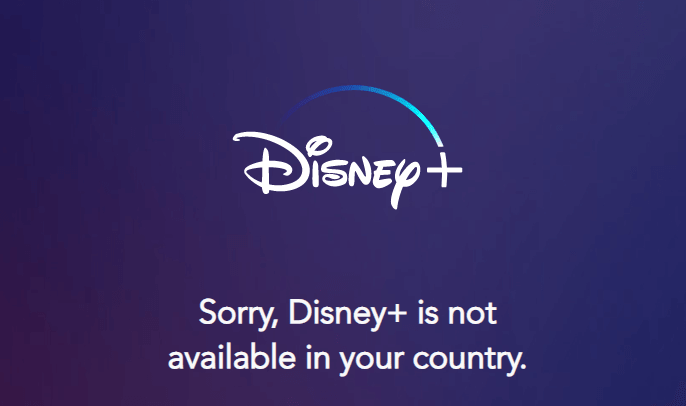 Some regions can view the site, but the moment they try to stream anything from the library, they cannot do so, and the site crashes, which is precisely why. Subscribe to a VPN and get access to all the famous Disney classics along with live-action Mulan.
Internet connectivity issue
Streaming movies and TV shows require the use of high-speed internet. A minimum of 5 Mbps is needed by Disney Plus to stream in HD and around 25 Mbps for 4K UHD. You have to make sure your internet service provider fulfills the requirements if you want to stream effectively.
If you face crashes and a blank screen even after all the settings, you need to see how many devices are connected to your wifi router, disrupting the connection speed. Lower the load on the router and restart your modem after an interval of 10-15 seconds. Now reconnect and see if Disney+ is still crashing or not.
Device Problem
Initially, upon its launch, Disney Plus faced issues with devices like Xbox, which lead to frequent crashing. To sort that out, a hard restart method is suggested. Which requires you to shut down the device, unplug the cord for 5-10 minutes. Plug it back in and restart the device to see if the issue has resolved or not. Re-installation of the app is also recommended after performing a hard restart.
Before getting any device, do thorough research on the type of devices best for streaming services like Disney+ and more to avoid any future inconvenience.
App Glitches
Most of the time, applications and site have their own bugs that need to be resolved. The bugs are minor. The teams are always on the go to sort out any defects in the app and frequently bring out new updates that sort the app for use.
If you are using one of the Disney Plus apps and need to get rid of any of the crashes you face while streaming, we suggest you update the app. You can find the updated on the playstore of your device. Or you can delete and reinstall the app all over again. You can also restart your device after the deletion of the app. Hopefully, this will solve any issue you face regarding Disney Plus.
Load on the site server
As we know, Disney Plus is a childhood dream come true, an entire franchise where all your old school favorite Disney classics reside, along with the whole Marvel, Pixar, and Star Wars franchise. And since it's only been a few months, Disney was not ready to handle the load of 60+ million subscribers on the site. This load leads to technical difficulties and hence the crash.
With so many subscribers, most of them prefer the original content on Disney Plus, like the Mandalorian, Live-Action Mulan, and many more movies that exclusively premiered on Disney+ due to the pandemic.  If you face a crash on any popular content, they are in high demand, and the traffic on that server is high.
To get through that, you may need to wait a bit patiently. Such issues resolve on their own without much hassle.
Conclusion
Disney is still relatively new to the market; it takes years for services to adjust after alot of trial and errors based on what people want and need. It is still working on numerous features present in streaming services like Netflix and Amazon Prime and hopefully will come through, and such issues will be gone way before we know it.
[td_block_ad_box spot_id="custom_ad_3″ tdc_css=""][td_block_11 category_id="3″ limit="1″ td_filter_default_txt="" tdc_css=""]