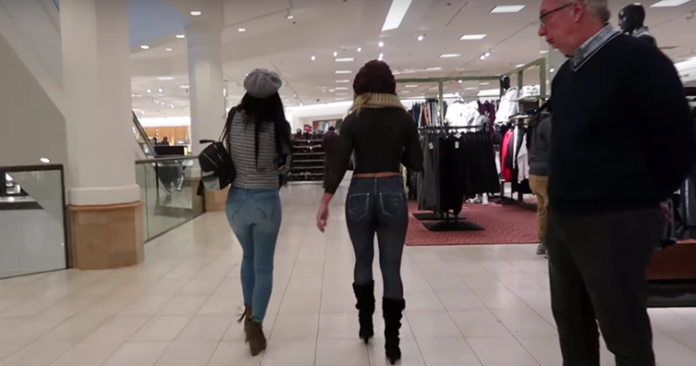 Her Instagram account, @JenTheBodyPainter, has well over 21 thousand followers and is filled with images of models painted with spectacular designs. Her Patreon page describes how costly the designs are. As a publicity stunt for her talent, she painted up a young model and sent her shopping at a local shopping mall to capture people's reactions.
A lot of people didn't seem to notice much of anything as the model paraded around in her birthday suit. Armed only with a scarf, a thong, and some pasties, this model is virtually nude. The artwork and designs on her body are incredible.
Jen and her daughter teamed up to paint this model in the middle, who you might need to take a second look at to understand that she's actually wearing body paint.
The process of painting a model's body can take a great deal of time and energy. You have to cover virtually every portion of the body with paint. Yes, every nook and cranny!
The detail on the model's legs is absolutely mind-blowing. The way the denim is painted even takes into account rips in the jeans. It's a great optical illusion.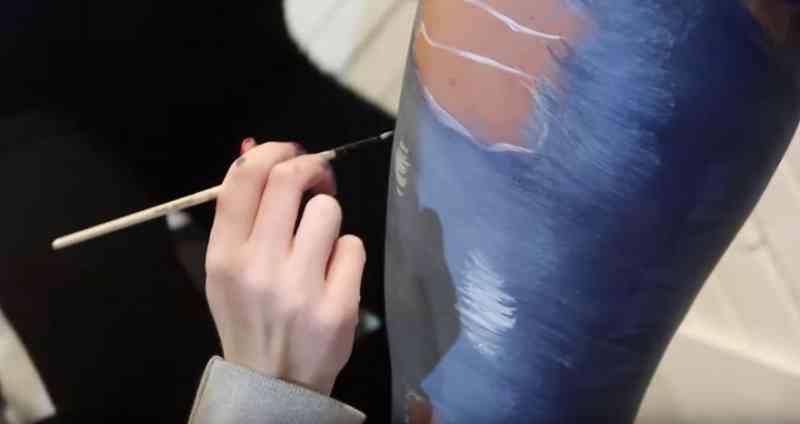 The model's paint is nearly complete, as Jen and her daughter put the finishing touches before taking the model out to the shopping mall to see how people react.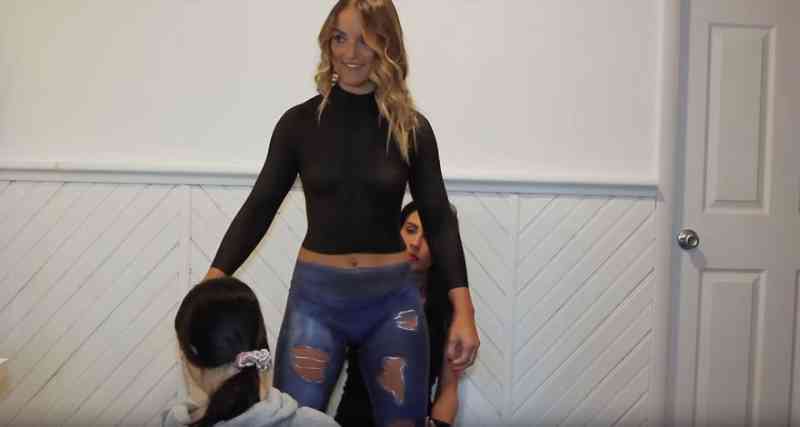 What do you think of this paint job? Please "SHARE" on Facebook!