Business and technology are becoming more synonymous with one another as time passes.  Tech evolves, and business uses the tools offered by the progression of today's technology to succeed.  
It's wise to get in the know about what tech has to offer business operations, and delve into the various ways in which you can integrate the tech tools you discover.  
Start now, and read through a brief look at a few of the most influential ways in which your business can use technology to boost operations. 
Stay on top of your SEO presentation
Tech has made the internet into a second home for millions of consumers, so it makes sense that your business would need healthy visibility online.  Search engine optimization is the key to building that coveted digital presence.  
SEO is an umbrella term that covers a whole slew of ways you can augment your digital content to make a more impressive impression on Google.  
When consumers search for terms that are relevant to your operation, you want your content to display first in the SERPs (search engine results pages).  SEO is the key to achieving top rankings.  
Find a solid ecommerce platform
Open your operation up to the whole world, and make sure you have a solid ecommerce platform as your digital foundation.  The lack of an ecommerce platform limits the sales performance of your operation dramatically.  
Give everyone a shot at engagement with your excellence, and take your operations to the web.  Take the time to research various ecommerce options, and choose the one you feel best suits your business.  
Build digital content for mobile users
While you're creating your digital presence, keep in mind that mobile access to the internet is the preferred method these days.  Design your digital content to display and respond well on today's many mobile devices, and you'll get a much better response from web users.  
Reach out to consumers on social media
Social media platforms are some of the most populated spaces on the web today.  Your business needs the valuable visibility offered by a booming social media profile.  
Create a business profile on a few top-rated social media platforms, and treat them like your business website.  Keep social media updated regularly, and make sure to respond to what your public has to say.  
Find ways to forward Cloud integration
One of technology's most useful tools is the Cloud.  Cloud integration can save your business time, money, and labor in so many ways.  You simply can't afford to ignore the potential. Delve into all the ways your business can use the Cloud to make things simpler and more efficient within your operation. 
neoAdviser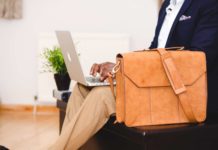 Australia is a place full of wonder. According to Stay at Base, the country is a habitat of amazing marsupials such as kangaroos and...