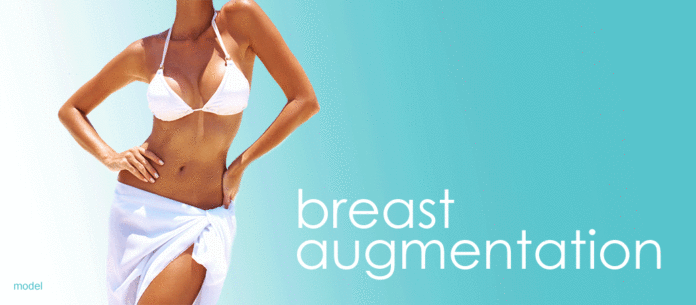 Magazines, social media, and even television will show you women of all ages, shapes, and sizes looking glamorous. And that doesn't necessarily mean perfect. No, in this modern age, society encourages and celebrates body positivity.
Everyone needs to understand and accept that all bodies are equally beautiful and valuable. Body positivity is choosing what feels right and healthy for you. It's celebrating all physical appearance and even alterations to it.
Making changes to one's physical appearance, such as getting a breast augmentation in Asheville, NC, is one way of achieving body positivity and self-love.
What Is Breast Augmentation?
Breast augmentation is a surgical procedure done to enhance the shape and size of a woman's breasts. This is achieved by inserting breast implants or by transferring fat from another area of the body.
As reported by the American Society of Plastic Surgeons, this is the most popular cosmetic surgical procedure performed in 2018. Women are motivated to get breast augmentation for several reasons.
Some women with asymmetrical breasts wish to even out their breasts through this procedure. Others want to augment their breasts after it loses its volume from breastfeeding, pregnancy, and weight loss.
Some people do so to even out their physical proportions. Other women do this solely for the sake of enhancing their breast shape and size.
Whatever your reasons are for getting a breast augmentation in Asheville, NC, it should never make you feel embarrassed or ashamed.
But make sure that you're well prepared because this procedure is not something that should be threaded lightly.
What Are The Implants Used?
There are three main types of implants for breast augmentation.
These includes:
Saline implants – These implants are elastomer silicone shell that contains sterile saline solution such as saltwater.
Silicone implants – These implants have a silicone outer shell that contains a silicone gel.
Alternative-composite implants – Composite implants can contain soy oil, polypropylene string, or some other material.
A plastic surgeon in North Carolina reports that silicone implants are the most popular option among his patients in the area. Majority of his patients are choosing this because it feels and looks like natural breast tissue.
How Much Does it Cost?
If you're considering a breast augmentation surgery, then you need to prepare a considerable amount of money. According to the statistics of the American Society of Plastic Surgeons in 2018, the average cost for this procedure is $3,824.
This doesn't include the fee for the breast implants, surgical facility, anesthesia, lab tests, medications, and other related expenses.
Choosing a Surgeon
There are several surgeons in Asheville, North Carolina who offer breast augmentation. When choosing a surgeon, it is essential to check if they are board-certified plastic and reconstructive surgeons. They need to be experts in cosmetic and reconstructive procedures.
Be sure to research about the surgeon that you consider. Try to look at the before and after pictures of their previous clients. Read the patient reviews to see if they do a satisfactory job.
Schedule a consultation and ask all your queries. Consult with a surgeon that you can trust and are comfortable with. You also need to consider if you are confident with their abilities.
Breast augmentation is a significant procedure that shouldn't be taken lightly. You need to choose a surgeon that you can trust.
neOadviser
Email marketing sure is terrific for an online campaign. But you need to make the most out of it to reap more fantastic results....