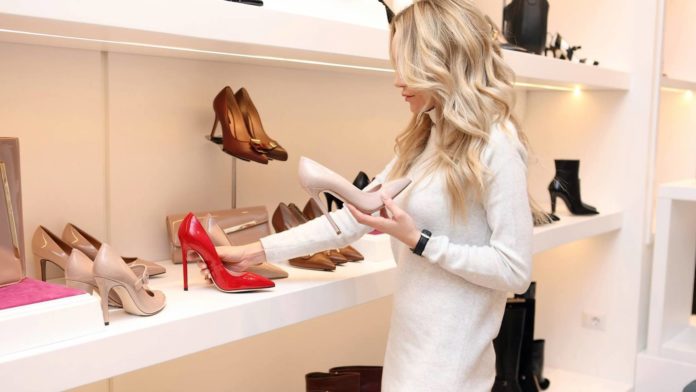 The primary reason to buy a pair of shoes is to keep your feet protected. Well, this is ideally the most common thought possessed by people. In fact, there are more to it. Right pair of shoes will influence the way you walk, health of your feet, and in fact your overall wellbeing. Wearing improper shoes will cause a lot of pain in your heels, ankle, calf, knees and even your brain. Therefore, irrespective of your age, you will need to buy a good pair of shoes that should support your feet as well as your walk in just the way it is desired.
As you grow older, there will be a lot of changes in your feet conditions and walking styles. You will lose the fat protection at the bottom of your feet meaning your heels will press even more firmly on the floor causing pain. If not pain, your feet will surely feel stressed, tired and irritated easily. This means you will need a more solid pair of shoes.
Buying shoes for seniors must be done after considering a few specific points. It should ideally reduce if not eliminate all these discomforts. Otherwise, even a minor irritation can cause a heel spur and several other issues, minor or chronic.
Benefits and features to look for
To make sure that you buy the right pair of shoes for you or even for your parent, you will need to consider the benefits as well as the features in the shoes.
As for the benefits, you will need to look above and beyond the comfort level to the feet and certainly much more than the price of the shoes. Ideally, a good pair of shoes for the seniors should also have benefits such as:
Reducing injuries and falls: As people get older, they tend to lose their balance. This often leads to falls and injuries. If you buy a sturdy pair of shoes it will keep their feet firmly grounded making them feel properly balanced when they walk. Moreover, the feet often changes in shape as people grow old. These changes lead to issues such as flat feet and several other issues due to the weakened muscles making the seniors feel imbalanced and making them more vulnerable to falls and injuries.
Keep active: The pair of shoes worn should help the seniors to stay more active providing their feet with proper support and comfort. They must be able to move around easily. This will also keep their heart health improved as well as prevent them from experiencing other medical issues such as diabetes and obesity which are common issues among seniors. Therefore, in short, investing in a good pair of shoes is highly productive as far as good health is concerned.
Weak feet will surely lead to host of other problems which is why a food pair of shoes is required. If the feet are weak, other parts of the body will have to compensate that deficit of the feet's functionality. This will result in severe and chronic issues such as back pains, knee problems, and pain in other joints. A good pair of shoes will therefore help the whole body to reap the several benefits.
As for the features to consider before buying shoes for seniors so that they follow the recommendations for senior shoes, you must look beyond the appearance of a shoe. Though this is the first thing you will tend to consider, it should not be the only factor that you should consider. This does not mean a sturdy shoe does not look great.
It makes good sense to buy Resident Essentials velcro shoes instead of shoes with laces as these are easy to wear and fasten. Velcro shoes will not require bending down for lacing and unlacing the shoes especially when balance is a critical issue.
You must also consider the safety features and strength in the shoes for seniors before you think about its look. Apart from that, the things to consider before buying the shoe include:
Examining the soles: Flip the shoes and look at its soles. Find out whether or not it has enough cushioning to prevent impact or even to protect the feet from sharp objects. It must be non-slip having proper grip on the floor irrespective of the fact that it is wet or dry. Soles should be soft, light and shock absorbent to ensure low impact on your heels and ankles.
The fit: To make sure that the shoe fits well in your feet wear it and walk around because most shoes look great while sitting down but it may be hard on your toes when you stand up or walk. Look whether or not it has enough room for the balls of the feet, whether it is too tight or whether your feet slip out of the shoe when you walk.
Shoe material: Look at the material used to build the shoes. It must be breathable with no constrictions and tightness. It will not be practical to buy a shoe of any other material that will be uncomfortable on your feet or to walk while wearing it.
High back: A pair of shoes with a high back will provide ample support to the feet and prevent it from slipping out of it. It will also support the ankle as well.
Heels: You may choose a pair of shoes with either a flat or low heel. Ideally, heels should be less than one inch tall because if it is taller you may end up twisting your ankle.
Opening: Your shoes should have a wide opening so that you can not only put in the foot easily but it will accommodate it even if your foot is swollen up. Shoes with wider mouths are more comfortable and roomier.
All these checks will take some time. Therefore, make sure you visit the store with much time to spare. Also visit the store in the afternoon when the rush is low and your feet has expanded naturally to find the right fit.
neOadviser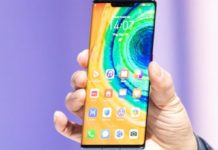 Huawei's party may have been marred by US sanctions, but the company still had something to show at its Mate 30 launch event, or...