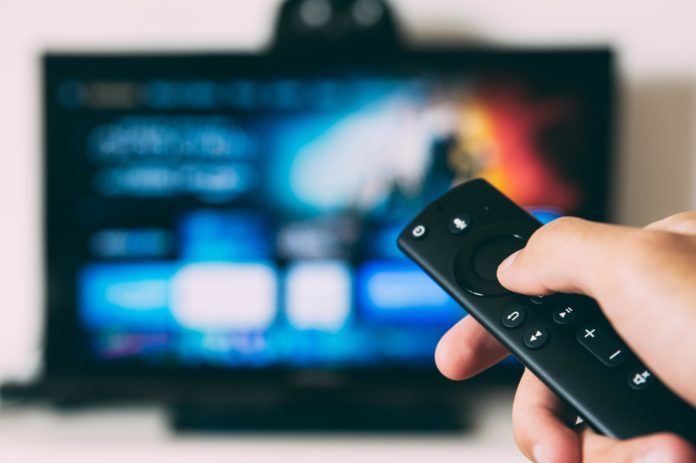 When movie theatres and galleries are shut down, festivals and concerts cancelled, and filming on sets postponed, what are Canadian artists doing? Along with moving their live performances online where possible, they are also connecting with fans using digital media.
While people are isolating themselves at home during this unprecedented pause in public life, Canadian film and television artists are comforting, entertaining, raising funds and encouraging others—while highlighting the country's artistic successes at the same time.
Chinese-Canadian actor Simu Liu, for example, is taking the opportunity during Asian Heritage Month this May to combat discrimination—which he calls a "virus of hate"—during the pandemic. He regularly spotlights the contributions of entertainers, like the wildly successful Korean-Canadian actor Sandra Oh, for example, on social media.  Liu is best known for his role on CBC's hit-show, Kim's Convenience, and was recently tapped to play the title role in Marvel's upcoming film, Shang-Chi and the Legend of the Ten Rings.
Also taking part in the Asian Heritage Month campaign is Tamil-Canadian actress Maitreyi Ramakrishnan, star of Mindy Kaling's new Netflix series Never Have I Ever. "I'm a firm believer," she says, "that if you don't see what you want [to see] in the media or in the world in general, go be it. That's your time to make that space."
Because of the cautious-but-necessary recommendations rising from health authorities in every region, people are consuming more entertainment content at home than ever before.
For example, in its first quarter of 2020, Netflix reported that it gained 16 million subscribers between January and March.
Canadian actor-comedians like Jay Baruchel, for example, believe that Canadian talent and programming punches above its weight in that great digital smorgasbord. Film and television in Canada are powerhouse industries in a relatively small population of 38 million people. In 2017, it generated 171,700 full-time-equivalent jobs and contributed $12 billion in gross domestic product, according to the Canadian Media Producers Association.
In April, Baruchel took Canadians on a 30-day cross-country road trip to place the spotlight on the brilliant people in his own industry, both in front of and behind the camera. From the comfort of their own homes, lovers of Canadian film and TV could follow @BaruchelNDG on Twitter with the hashtags #MADERoadTrip and #ThisIsMADE to check out the title recommendation of the day and share their own favourites from each location.
Among several other Canadian celebrities, Baruchel is currently an ambassador for a national campaign called MADE | NOUS, a campaign developed to celebrate the work of Canadian creators in film, television, video games and digital entertainment. MADE | NOUS is an industry-wide initiative, bringing together more than 30 showbiz players who believe it's time for Canadians to shed old perceptions about Canadian content–that it's boring and pretentious–and to see the valuable and exciting work across platforms that's being done in real time, today.  The campaign launched in February 2019 with a 60 second TV spot during the live Oscar pre-show.
Actor Ryan Reynolds has not forgotten his Canadian roots during this pandemic. Also in April, he famously supported Canadian hockey star Haley Wickenhauser's plea for funds to buy medical supplies for Canadian hospitals, and he donated $1 million to be split between Canadian and American food banks.
At a time of such fear and uncertainty, there is no question that celebrities are doing their part to lend a hand and improve the spirits of fans and friends. It seems that part of that improvement comes from taking pride in what is a made-in-Canada cultural identity of brilliant storytellers, innovative creators, and leaders in technology.
neoAdviser
Your separation affected your child. At least make the custody arrangement smoother. How does the shuffling between two households affect a child's sense of stability?...