If you are petrol head, you will know that maintaining the car interior is the same as maintaining the car engine. It is mandatory in the lack of a better word.
[td_block_ad_box spot_id="custom_ad_2″ tdc_css=""]
Step By Step Maintenance Guide for your Car
Thanks to WaterWerkz, we are able to provide a few tips that can help you with this matter and make sure the interior of your car stays like new as long as needed. Let's check them out.
1. Vacuum on a regular basis
As you can imagine, vacuuming your car interior is important. There are small and portable car vacuum cleaners that can fit in the trunk but are strong enough to remove all the dirt and grime from the carpet.
Furthermore, you can vacuum the hard to reach places and make sure all the traces are removed. Compare the interior before and after this tip and you will see its importance.
2. Get seat covers
Unless you have genuine leather seats, stains, scratches, and cracks to the seats are common. The only alternative is to install leather seats, which can be extremely expensive. But, when on a tight budget, you can use seat covers. These are affordable, easy to install and they can even make your car interior look better. Get seat covers that are made for your car and installation will be even easier.
3. Use products for cleaning the interior and wiping plastics
Most cars have plastic pieces inside a cabin. Even if they look nice in reality they are old and possibly cover with dust. There are a lot of products on the market that are designed for this purpose only. They can be used to remove the dust easily and to make sure the interior looks like brand new.
4. Add trash bin
Believe or not, adding trash bin to the car is important. There won't be any junk or garbage inside anymore and you can empty the bin within seconds. New models are extremely easy to use, they come in all possible sizes and they won't occupy a lot of space.
5. Remove dust and dirt from the dashboard
You can use a toothpick or toothbrush and water to remove all the dirt and grime from the air vents and dashboard in general. The effect is impressive and will help you get the factory look.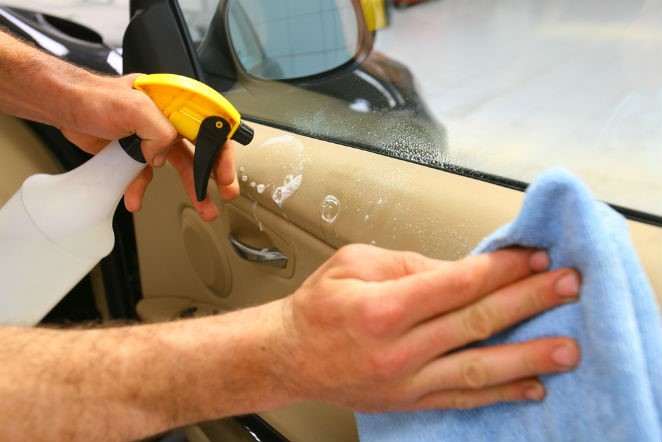 There are even small tools and accessories on the market that can help you complete this task in even less time and all of them are affordable. Make sure to clean the ashtrays as well. Pay close attention to the door pockets due to the fact they are commonly used and probably loaded with dust and debris.
How to Have a Shining Car All of the Time
All of these tips have one thing in common. They are simple, easy and they can be either free or extremely affordable. On the other hand, the tips will transform your car into something completely stunning and something that is worthy of a brand new car. Last, you can use them on any car.
neOadviser
[td_block_11 category_id="3″ limit="1″ td_filter_default_txt="" tdc_css=""][td_block_ad_box spot_id="custom_ad_3″ tdc_css=""]