Managing the Costs of an Accident: 6 Tips to Help You
No one plans on getting into an accident, but unfortunately, they happen. If you're not prepared, the costs associated with an accident can be astronomical. Here are six tips to help you manage the costs of an accident and get your life back on track.
Call your insurance company to report the incident.
After an accident, one of the first things to do is to call your insurance company and report the incident. Doing this quickly will help ensure that you are adequately taken care of and can save a lot of hassle. Remember that paying for medical expenses after a car accident can be expensive, so make sure your coverage is adequate to cover the costs. Marching swiftly, you'll be able to collect any evidence necessary or talk to witnesses while they still have a clear recollection of what happened. You also have a better chance of receiving prompt medical attention if needed due to the urgency with which you reported the incident. All in all, calling your insurer right away is invaluable in helping secure your safety and handling the accident gracefully.
Do not give a recorded statement without consulting with an attorney.
Giving a recorded statement to the other driver's insurance company without consulting an attorney can put you in a precarious situation. The insurance company may use evidence from your recorded account against you to deny your claim or reduce the offered settlement amount. While giving any form of information is not required, it is strongly recommended that you speak to an experienced attorney. An experienced attorney can advise on answering any questions asked and guide you through the process. By having this professional experience on your side, you will be protected and have a greater chance of receiving a fair settlement.
Be aware of any deadlines imposed by your auto insurance policy.
It is vital to be aware of any deadlines imposed by your auto insurance policy for notifying them of an accident. Ignoring the deadline could lead to multiple issues; if the notification deadline were to pass, you may no longer be eligible for specific policy benefits, or even worse, your policy might be canceled altogether. It's best to immediately check in with your insurance provider after an accident happens to ensure that all claims and paperwork are filed within the specified timeline. Taking proactive steps now can save you a lot of grief and frustration later.
Gather as much evidence as possible
Gathering as much evidence as possible if you have been in an accident is essential. Take pictures of the scene from different angles, and include photographs of any damage to cars or property. Additionally, make sure to record the contact information of any witnesses, including their name, address, phone number, and email address. If any other drivers are involved, exchange insurance information and get a statement in writing if possible. Doing all these things can provide necessary documentation that may support your case if you choose to pursue legal action at a later date.
Seek medical attention even if you don't think you're injured
It's not uncommon for people to think they have escaped an accident unscathed, only to find out later that they may have suffered severe harm. Even if you don't think you sustained any injuries during an accident or incident, it is always advised to seek medical attention immediately. Subtle indicators such as stiffness and soreness may be early warning signs of more serious, potentially life-threatening damage. By seeking prompt medical care and diagnosis, it is possible to diagnose injuries before they develop into something more severe. Don't risk your health – seek medical attention immediately if you experience any symptoms after an accident or incident.
Keep track of all expenses related to the accident.
In the aftermath of an accident, victims must keep thorough records of all expenses related to the incident. This means accurately noting the cost of repairs for any damaged property, all medical bills, treatments for any injuries received, and missed wages from work if able-bodied activities are limited due to recovery. For many, this can be a daunting task and one that could easily slip through the cracks. However, maintaining these records is fundamental to fully understanding the consequences of an accident. Keep track of a running tab and ensure you have every receipt and bill in hand – it could be the difference between being fully compensated or not after an accident.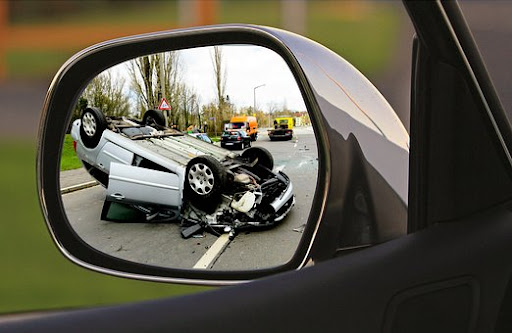 The aftermath of a car accident can be stressful and complicated, but it's important to know what steps to take to protect yourself and your rights. By following the tips above, you can ensure that you're taking the necessary measures to safeguard yourself financially and legally after an accident. Rest assured that with good planning and the right help, you can quickly get through this difficult time.