[td_block_ad_box spot_id="custom_ad_2″]
Now the German manufacturer has continued with a smaller version, which was presented at the Geneva Motor Show.
Just as the name suggests, the car is between Q3 and Q5, while it has much smaller dimensions than e-tron that has greater similarity to Q7.
With two electric motors that together produce 82 kWh, they give the largest motion anatomy, 50 kilometers more than the current e-tron.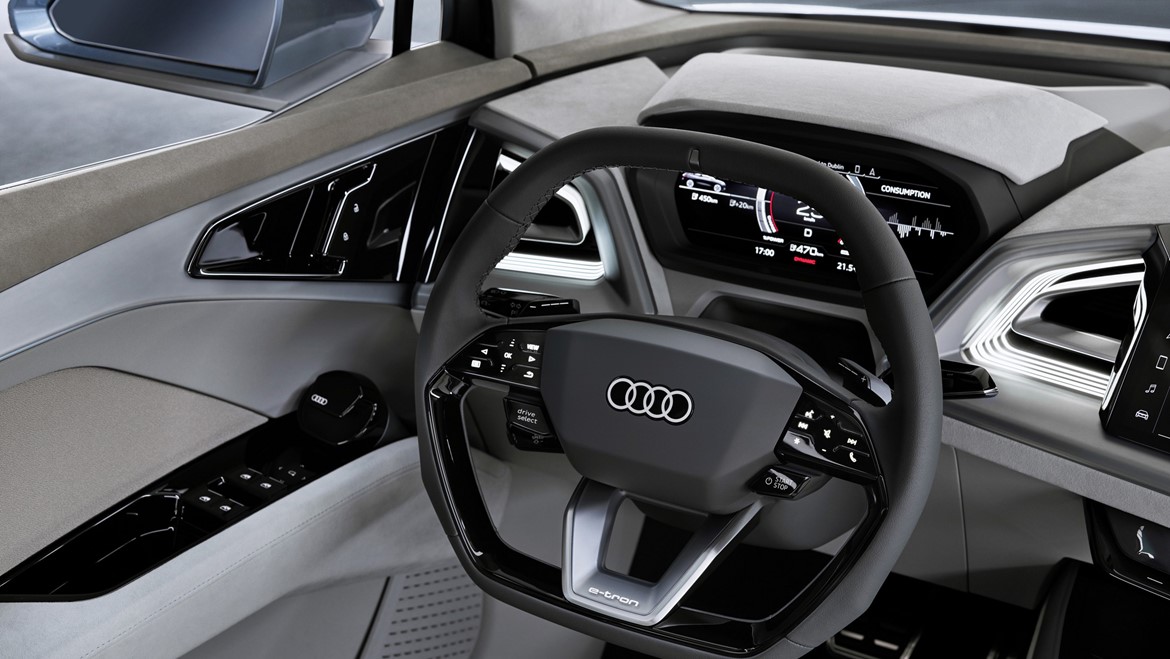 By doing so in total, it can move up to 450 kilometers. When the battery is empty, 90 percent can be recharged for half an hour.
The speed ranges from zero to 100 kilometers per hour it reaches in 6.5 seconds until it can move at a maximum speed of 180 miles per hour.
It is reported that Q4 e-tron to be launched in the coming year, while it is among the 12 electric cars that Audi will launch before 2025.
[td_block_11 category_id="3″ limit="1″ td_filter_default_txt="" tdc_css=""][td_block_ad_box spot_id="custom_ad_3″ tdc_css=""]