You'll have to use a specific tool to convert PDf's to text and edit then, unless you have a paid Adobe Acrobat (full version). You can find many of this tool for your specific platform, but a good and free way method that works both in mobiles and desktops is to use Google Docs.
[td_block_ad_box spot_id="custom_ad_2″ tdc_css=""]
Steps to Convert a PDF File Into an Editable Text Document 
If you have you PDF ready, open drive.google.com and login with your google account.This process also can be done through mobile devices, but it may be a little difficult so go do it through a PC or Laptop.
> Check Out: How to Scan a Document Using Your Phone or Tablet – The Best way
Upload the PDF file from your local files clicking the blue "NEW" button on the left, then "File upload." Wait for the file to be uploaded to the google servers.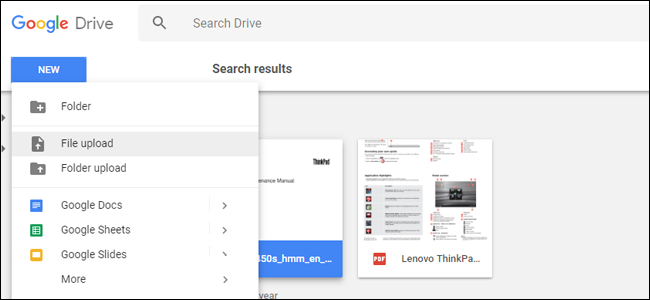 Once the file is uploaded in your drive, right-click or long-tap the item in Drive's main view. Select "Open Open with," and then click "Google Docs." The PDF file now will open in a new browser tab in the Google Docs interface.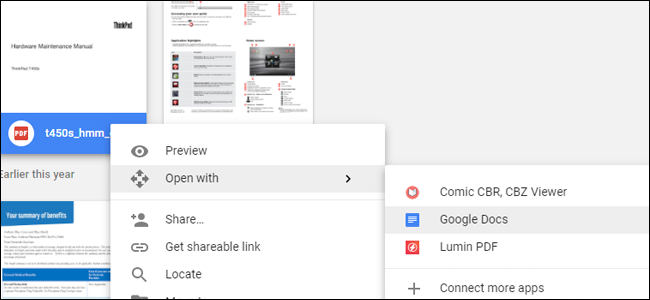 > Check Out: How to Download Stickers on WhatsApp (6 Tips)
Here you will be able to edit any text of the PDF file as it were a standard word processor file.All the text in the PDF fie will be editable and visible and if you have a large file, Docs will create a outline separated into pages.
In this window you can edit any text and save it online in Google Docs for latter use.You can even choose to download clicking "File," then "Download as." Here choose from Docx, ODT, TXT, RTF, and other formats you want and work offline with the editable file.
> Read Next: How To Export WhatsApp Chat as PDF using WPS Office
That's all about How to Convert a PDF File Into an Editable Text Document. So now you have an editable saved copy of the original PDF file that is compatible with all the word processor. Hope you find this article useful! Please let us know your thoughts in the comment section below, follow us on twitter and facebook for more news and updates.
neoAdviser
[td_block_11 category_id="3″ limit="1″ td_filter_default_txt="" tdc_css=""][td_block_ad_box spot_id="custom_ad_3″]