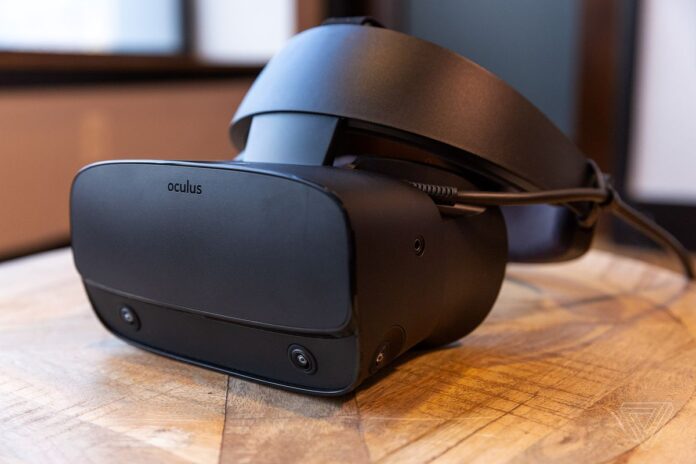 For a long time, there was only one way you could use a high profile VR on a Mac. In addition, that was by downloading and installing the Windows OS on the Mac. Alternatively, you could slot in your preferred NVIDIA card through an exterior enclosure but there was no getting away from Windows.
Apple for quite some time did not offer any GPU functionality that was companionable with advanced VR systems. I hope that things started looking up for MacBook users as Apple began offering VR graphics support for macOS High Sierra from 2017 fall. Since then, the majority of MacBook models have been updated and configured to support VR.
Apple announced at the 2018 WWDC (Worldwide Developers Conference) seminar that the newest HTC Vive Pro was compatible with macOS 10.14 Mojave.
Making your MacBook Pro compatible with Oculus Rift
The recent MacBook Pro models can work smoothly with the Oculus Rift but older models will still need an external graphics card. Take note purchasing a PC or a laptop (Acer Aspire V Nitro or Razer Blade) will be a more cost-effective option. Cutting to the chase, you will need a host of components for pairing the MacBook Pro with the Rift.
At the very least, you'll have to get an NVIDIA GTX 970 graphics card or an AMD Radeon 290 graphics card. Your old version of Mac Pro will not get the juice to exploit VR technology in the absence of a graphics card. For getting the most out of the NVIDIA or AMD external graphics card, you'll need a power supply and a PCIe Box.
You'll indispensably need at least 8GB RAM along with two USB3.0 ports, one HDMI1.3 video port (sustaining a frequency of 297 MHz), and a connecting cable for linking the HDMI to the micro display port. Rounding up, you cannot do without the following components for making your MacBook Pro Rift compatible:-
An external graphics card
PCIe Box
Power supply
8GB RAM
2 x USB 3.0 ports
1 HDMI port supporting a minimum of 297MHz frequency
Connecting cord or cable
Setting up the above components with the MacBook Pro
By looking at the list of components above, if you have already assumed that setting them up with the Mac might be a tall order then rest easy. Contrary to what you think, hooking up all the parts with the MacBook Pro is a simple DIY project. In this context, it would be worth mentioning that the components listed above, come with the most basic specifications.
Needless to say, if you go for external graphics cards with higher specifications, you'll be able to take advantage of high-end VR features. Of course, you'll have to shell out more for buying external AMD or NVIDIA graphics card having a higher specification. Before deciding to buy any component besides the ones mentioned above, make sure it will work with the MacBook Pro.
For connecting the hardware component, go through the following steps.
Set up Oculus Runtime files
For running the OS X, you will have to opt for Oculus SDK and the Oculus Runtime Files. Bear in mind that the Oculus Rift will not work if you do not download the files. Install the Runtime files after you are through with downloading them.
Look for the 'World Demo' field in the Oculus SDK that enables you to install the Rift appropriately. Check out and explore the features in the 'World Demo' section.
Download Freebies
Finally, for pairing the Rift with your MacBook Pro, log in at WearVR.com. Once you log in at the site, you will be able to download many software, games, and apps free.  
HTC Vive is most compatible with MacBook Pro
SteamVR from Valve is the only major gaming platform that officially supports VR on macOS. Incidentally, Steam is one of the key distribution platforms for PCs as well as MAC. Towards this end, HTC and Valve collaborated to create the HTC Vive for making it compatible exclusively with SteamVR.
So, it goes without saying that HTC Vive is perfectly compatible for working with your MacBook Pro, more than Rift. The Vive furnishes far better game support than the Oculus Rift or any other VR headset for that matter. However, do not become discouraged when you see the HTC website still declares that the Vive does not work with MacBook models.
Apple made it known clearly at the WWDC 2018 convention that HTC Vive is compliant with macOS 10.14 Mojave. Unfortunately, you'll struggle to find VR compatible Mac games on the SteamVR play store simply because there aren't any. Mac aficionados will do well to take note that the most recent iMac Pros come with specifications for working with Rift without using any external graphics card or upgraded components.
neOadviser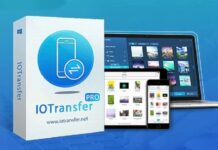 The multimedia content management system of iPhone and iPad is not impeccable, and the management of photos, videos, music and other elements through iTunes...