When will I get it? Does it cost?
Google has released the latest major update called Android 11 "R" and has begun shipping to Pixel models of the search engine itself. First introduced in February, Android 11 brings added privacy, new chat features, and device and internet controls.
[td_block_ad_box spot_id="custom_ad_2″]
Here's everything you need to know about this Android update
When will I get it?
Currently only if you have a Google Pixel or OnePlus smartphone, Oppo, Realme, and Xiaomi you can install version 11 of Android, somewhere the final version and somewhere it is an experimental version but accessible to the masses. In the coming months, we expect Samsung to join this list.
Does it cost?
Updates are free from Google. If you are required to pay for the next version of Android then it is a scam.
Will the existing applications work?
Android 11 does not change the way the operating system works which means that the applications will continue to function as they have in recent years.
Improved conversations
For many users, phones are just about communicating with a host of applications. These apps will have their own dedicated space in the phone notifications section making it much easier to manage conversations without interfering with the rest of the notifications.
Bubbles
Facebook was the first to introduce this design model with Messenger in 2013 by placing conversations in the form of bubbles on the screen and standing on any type of application interface or operating system. By pressing on them, the bubbles revealed the full conversation to read.
Google has taken this feature and integrated it into the Android operating system so that every communication app works the same although some need to be updated.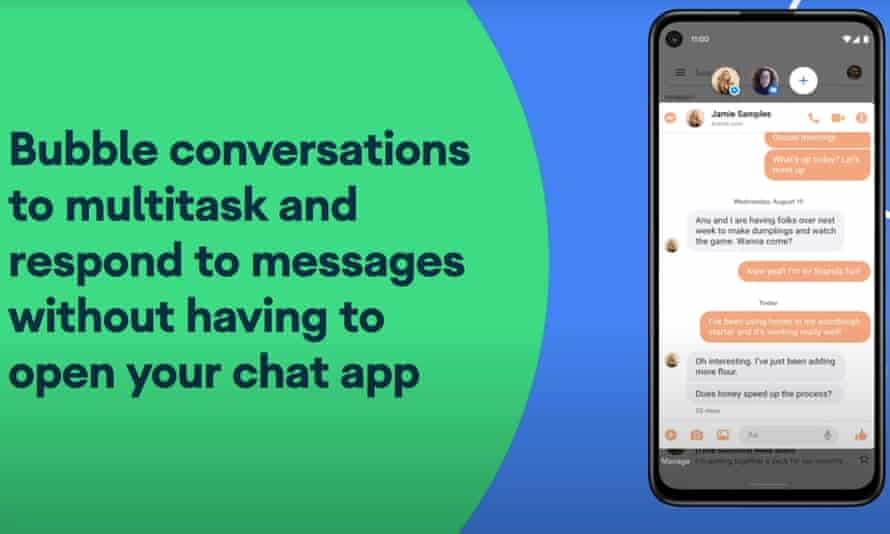 The idea of ​​this change is to continue to do what you are doing while having quick access to the conversation you are having with a relative or friend.
Improved media content controls
The music and video control buttons will be part of a dedicated section in the notifications panel standing above other notifications. Part of this update is the ability to change the music output as well, for example, you are using headphones you want to switch the speaker which you can do it with a button.
Quick access to smart devices
If you have lights and smart devices at home, this version of Android is for you. Holding down the power button will give you quick access to a panel where in addition to the start or power buttons, you will also have a collection of buttons to turn the smart devices on and off.
Buttons can be changed based on the devices you use most commonly.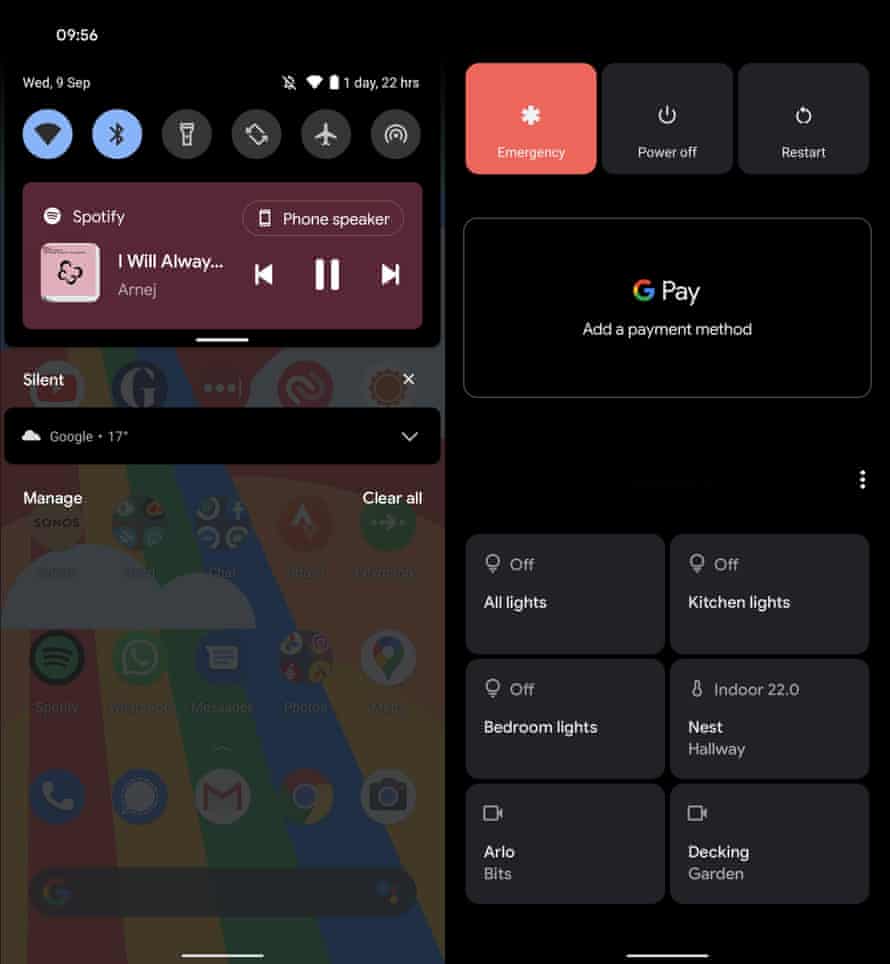 Better privacy
Based on the privacy enhancements that Android 10 made, Android 11 will add more controls this time around to the permissions you give apps so that they serve the purpose for which they were built. For example, access to the microphone, camera, and location can now only be granted once by avoiding permanent permission even when you are not using the application that requires access to these resources.
Android will even reset the permissions you have given to an app that you have not used in a long time so that it does not access parts of the phone if you have left it in oblivion.
Faster updates
Google is doing its best to send as frequent security and privacy updates as it can, that will be available on Google Play similar to apps. So you do not have to wait for the smartphone manufacturer to send a full update if it is a critical security fix.
[td_block_11 category_id="3″ limit="1″ td_filter_default_txt=""][td_block_ad_box spot_id="custom_ad_3″]