The concept of the metaverse is increasingly being embraced by more companies. Here we recall the success of Fortnite Party Royale. An avatar that represents you on a certain platform seems to be the ideal solution as we practice social distancing.
[td_block_ad_box spot_id="custom_ad_2″]
Facebook is already bringing its Avatars to the USA. More or less like Bitmoji, a doll version of yourself created by yourself. Which you can then add to the instant messaging feedback. And then you can choose from the long list of emotions that will be added to your bookstore. So instead of selfies you can send an avatar when you don't have good hair.
The new modifications have already been added to suit the quarantine, from the hairstyle to the outfits. Europe and Australia that have used them before will now have new updates.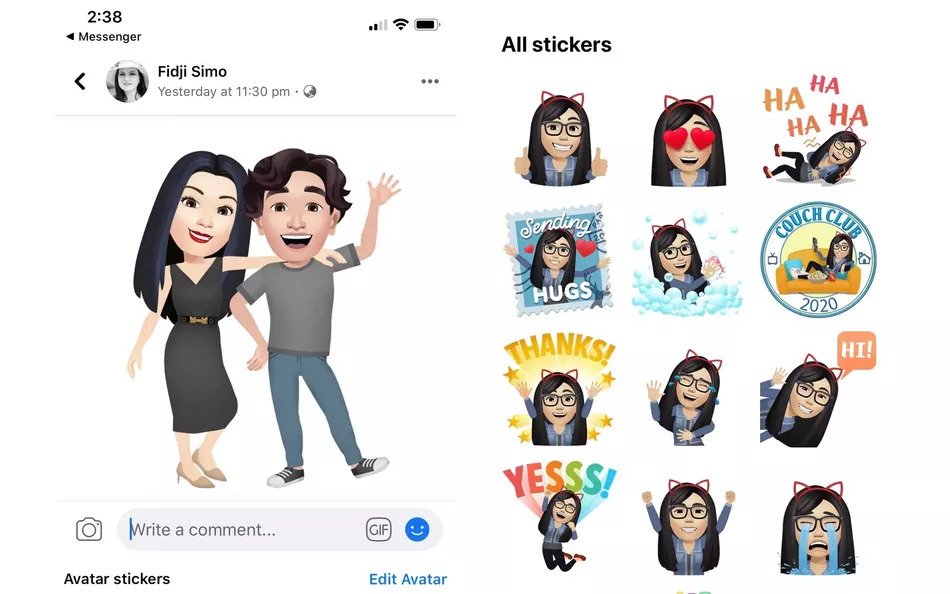 To create your avatar from the smartphone app just press the smiley button next to the text box when you are writing a comment. There you will find the option of creating it.
In Messenger you can find it by pressing the smiley button then that of the sticker. Apparently it currently only works on the mobile app. But luckily if you create it on mobile you will have it in the browser later.
[td_block_11 category_id="3″ limit="1″ td_filter_default_txt="" tdc_css=""][td_block_ad_box spot_id="custom_ad_3″ tdc_css=""]