For all peoples that loves  command interface rather than Graphical UI, Windows command prompt is without any doubt a great tool.A loot of features can be accessed through CMD and there are not implemented in the Graphical User Interface.In an other article we have showed a tip on How To Boost Your Broadband Internet Speed Using CMD.Today, in this post, we are going to share the commands used in CMD that you will be able to find the password of all connected devices.
Find Passwords of All Connected Wi-Fi Networks using CMD (How To)
For your knowledge, anywhere you connect to a WI-Fi network and enter a password, Windows, for that WI-Fi network, creates a WLAN profile.All these WLAN profiles are saved in the computer with all other required details of the WI-Fi.
By using simple commands, you will be able to find all connected networks and their passwords.Also with this command you can uncover the Wi-Fi passwords which are not connected at this time, bot they were connected before.This trick has no limitation and works even if you are offline.
Steps to know Wi-Fi passwords using CMD?
You may open the CMD in Windows 10 by right-clicking on Windows icon.
> Most Read: Make A Computer Virus In Less Than A Minute: Check This Out!
#1. Open command prompt and run it as administrator
Once the Command Prompt is open as Admin,type this command without quotes "netsh wlan show profile"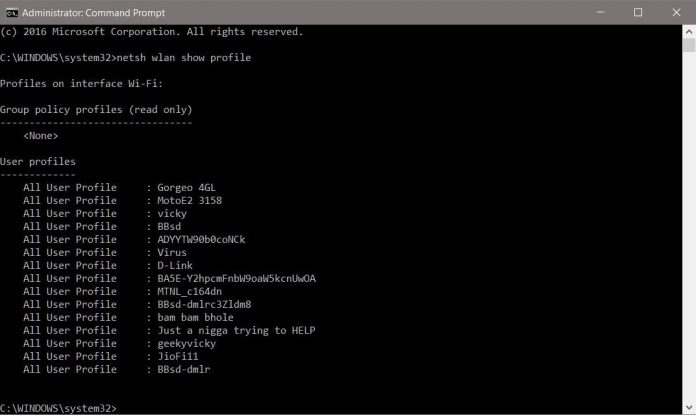 From the list, Let's find Wi-Fi password for network "virus".
#2. Type this command without quotes "netsh wlan show profile virus key=clear"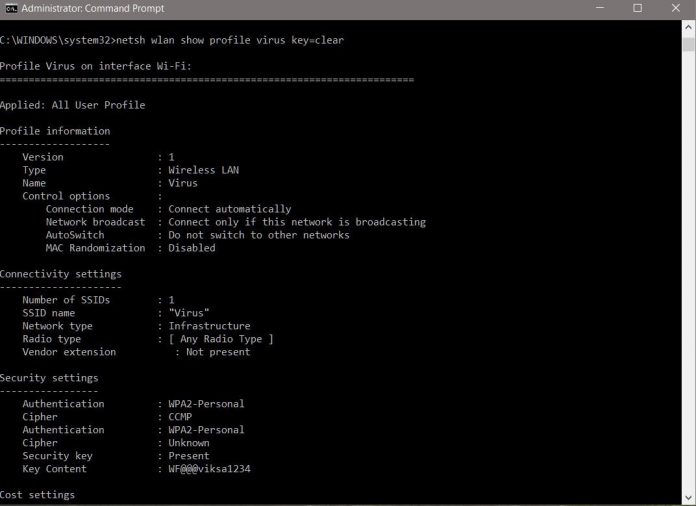 In the security settings, in key content, you can see the Wi-Fi password for that network.
> Read Next: Steps to Download PS4 Emulator for PC
This is all for How To Find Passwords of All Connected Wi-Fi Networks using CMD.I hope you found it useful.If you have anything to say, please let us know in the comment section below,follow us on twitter and facebook for more news and updates.
neOadviser – How To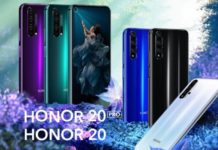 Honor launched the latest series of smartphones, called "Honor 20", at a London event.The phones debut in a new campaign titled "Capture Wonder" and...