VShare eu pair: in this article we will share all methods to fix vshare.eu pair error.Vshare.eu/pair is a very popular server.You can add this server on Your Kodi addons than you can watch any videos on Kodi without any issue using vshare.eu server.
Check out all 3 working methods to fix "vShare eu pair" error shared below.
vsahre.eu pair is a very popular video server with hundreds of movies and TV shows available.Also vsahre.eu is a cross-platform video sharing website which allow to users to upload videos and share it online.Developers started asking to pair your device with http://vshare.eu/pair to access the contents that are the best for you.
Many Kodi Addons like Exodus and Neptune Rising are using vshare.eu servers using Python and other scripting language codes.But when you click on streaming link offered by this server you will be asked to pair your IP address and you will see a message like http://vshare.eu/pair stream authorization.
> Related: Steps to Install Kodi 17.1 Ares Wizard, and Get Pin using http://bit.ly/build_pin
Below we are sharing 3 methods to solve vShare eu pair error on Kodi.You need to follow these methods to get rid of vshare.eu pair error. Follow steps by steps 3 methods listed below.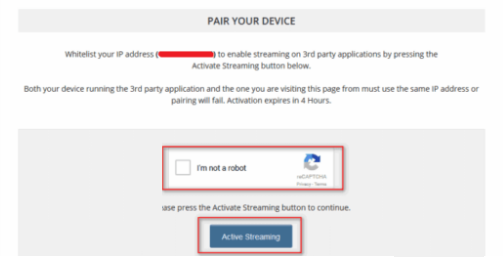 Step 1: Open your Kodi Software.
Step 2: Tap on the video addon.
Step 3: Then, you watch movies and videos.
Step 4: If you get any kind of servers List like olpair and vShare eu pair.
Step 5: Select VShare eu/pair.
Step 6: After, will ask you or send the notification to play video stream authorization need.
Step 7: Type URL https://vshare.eu/pair on the web.
Step 8: Then, Tap on Active streaming option.
So, the first method to fix vShare eu pair error after you watches your favorite videos up to 4 hours and after four hours you get new IP address and connect to vShare eu pair.
Step 1: Open Kodi.
Step 2: After then you can see your favorite addon.
Step 3: Right click on it.
Step 4: Choose Settings.
Step 5: Select the Playback option.
Step 6: After, see Hosters with Captchas option to check whether it is disabled or not.
Step 7: After, disabled you must Disable the Hosters with Captchas option.
Step 8: Done.
Step 1: Start Kodi.
Step 2: Click on settings.
Step 3: After, Click on it.
Step 4: Convert the Settings Mode into Expert Mode.
Step 5: After, manage dependencies option (under Addons option).
Step 6: After, select the URL resolver.
Step 7: Then, select Configure.
Step 8: After, Different Hosters will appear on the screen.
Step 9: Then, select VShare eu and Disable it.
Step 10: Done.