The phone is said to have very thin upper and lower frames, which you can see in the Geskin images – one of which compares them with Samsung Galaxy S9 and iPhone XS Max.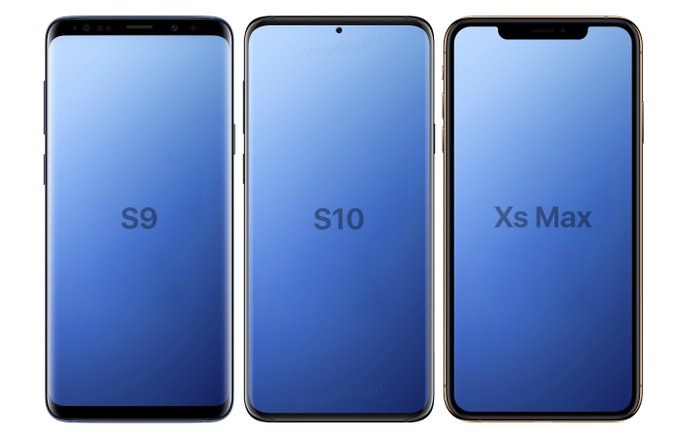 There is also a fingerprint scanner on the screen, represented by a screen print icon, and triple camera at the back.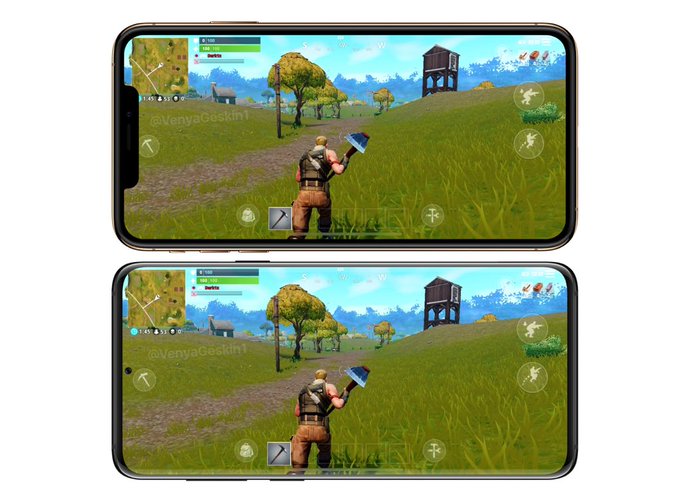 However, the most important technology discovered by Bloomberg sources seems to be the frontal cameras.
This appears in the main design as a single point at the top of the screen