The top and bottom frames of Samsung's Super AMOLED screen have been dramatically reduced, and small holes will be expected from the screen to make room for front cameras.
We also have a lot more to wait, such as the screen scanner, the new exciting camera technology and more.
The new Samsung Galaxy S10 is expected to debut at the end of February.
In the meantime, graphic designer Muhsin M. Belaal Auckburaully created a collection of stunning designs for us to enjoy.
You will find some of them below along with a video, and the rest can be seen on his site at Behance.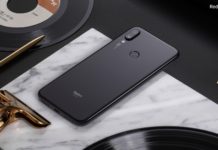 Despite this premium specific, it is a product under the brand name Redmi called Redmi Note 7.As for the design, it looks very similar...