For full 15 years, Google decided to launch its e-mail client on April 1st. There was no joke on April 1st, and Gmail became one of Google's most successful products.
[td_block_ad_box spot_id="custom_ad_2″]
Today, to celebrate the 15th anniversary, the Gmail team introduced some new features including Smart Compose and e-mail to a predetermined schedule.
Smart Compose is one of the most intriguing e-mail service functions and tries to automatically fill in the text as you type.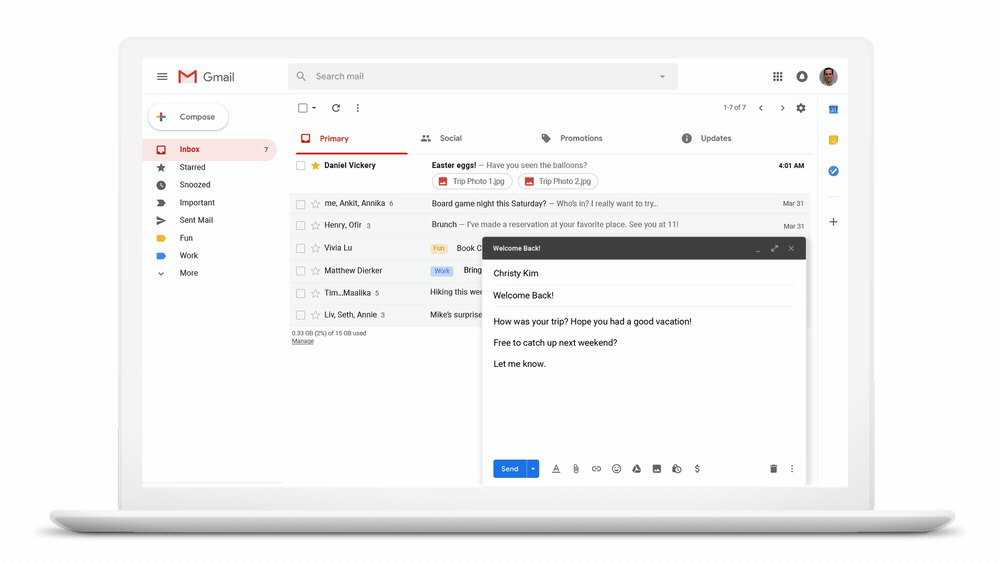 The function is adapted to the way you write or reply to e-mails. For example, if you like Hey instead of Hi, Smart Compose will learn it. Smart Compose can also suggest e-mails based on their content.
With this update, Smart Compose is already available on all Android devices. Google said it was previously available only at Pixel. IOS support will come soon.
Smart Compose will work with Spanish, French, Italian and Portuguese languages.
Another feature that is expected to gain much attention is to set e-mail delivery schedules. To date, you had to use a third party integrated directly into Gmail to send emails to predefined times.
[td_block_11 category_id="3″ limit="1″ td_filter_default_txt="" tdc_css=""][td_block_ad_box spot_id="custom_ad_3″ tdc_css=""]