Though, they will not be sold at the same time. They will be sold individually, ranging from Reach, which was not available on Xbox, to finish with Halo 4.
It is not known exactly when will launch, but can be purchased through the Steam and Microsoft Store. Those interested can pay a pre-order fee of $30.
The material that is distributed shows that this game is realized in a group where each member can contribute to develop the system.
In Microsoft's announcement, it is said that there are plans for "growth and expansion" although it is not known what should have been said specifically.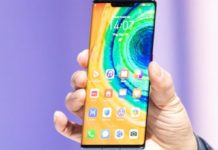 Huawei's party may have been marred by US sanctions, but the company still had something to show at its Mate 30 launch event, or...