Learn how to create a windows 10 recovery disk/drive for your computer to use it at the time when your windows get corrupted. You will need to use an inbuilt feature. So have a look on complete guide discussed below to proceed.
Recovery disk or drive is a portable windows boot solution program that can repair your computer when your OS gets corrupted. Like if you had created a recovery drive of your Windows 10 then you can use that recovery disk at the time when your Windows 10 fails to boot up or any file is missing from your system and creating an error on your PC. Then the recovery media will be very useful that will complete up to the system files and make your OS as perfect as new. And this drive can easily be created in your windows as this is an inbuilt feature. So have a look at complete guide discussed below to proceed.
How To Create A Windows 10 Recovery Disk/Drive
The method is quite simple and you can easily do it without using any third party tool and then you will have a media drive that can now solve your windows boot up issue easily. Just follow up the steps below to proceed.
Steps To Create Windows Recovery Media Disk/Drive:
Step 1. First of all, you need to have an empty disk or a USB drive that you want to convert into a recovery drive, insert that drive in your PC.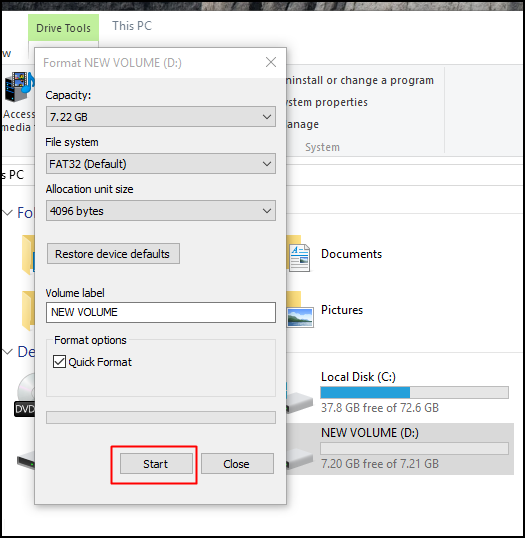 Step 2. Now press windows button of your computer and then type Recovery and then choose the option Create a Recovery Drive.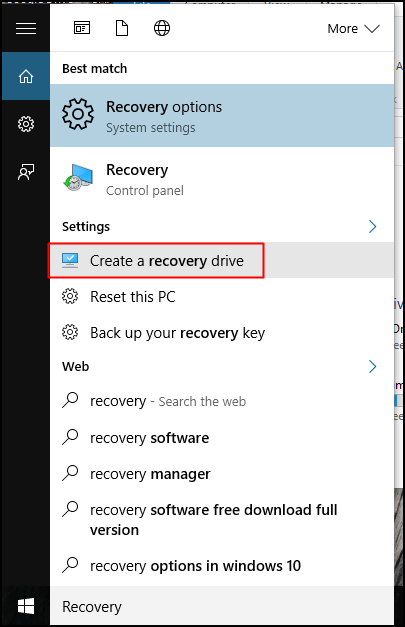 Step 3. Now just select yes to the admin access popup which appears there.
Step 4. Now creating recovery drive dialog box will appear, check the checkbox there where it will ask you to "Back up System files to the recovery drive"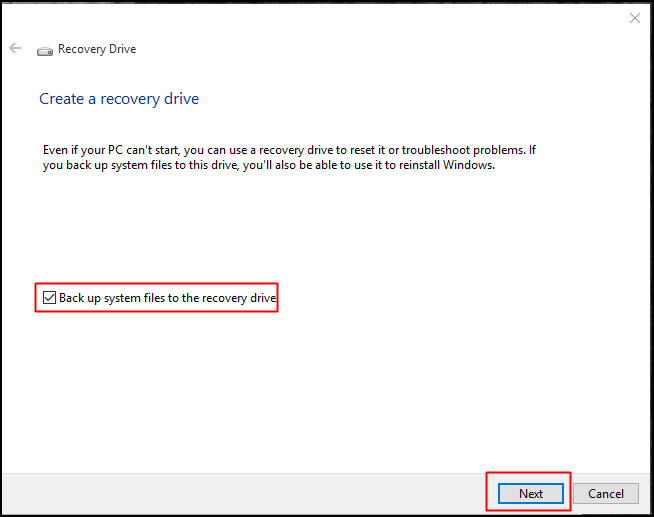 Step 5. Now on the next step, you will see the drive there that is available for your recovery drive, choose the desired drive there that you want to make the recovery disk.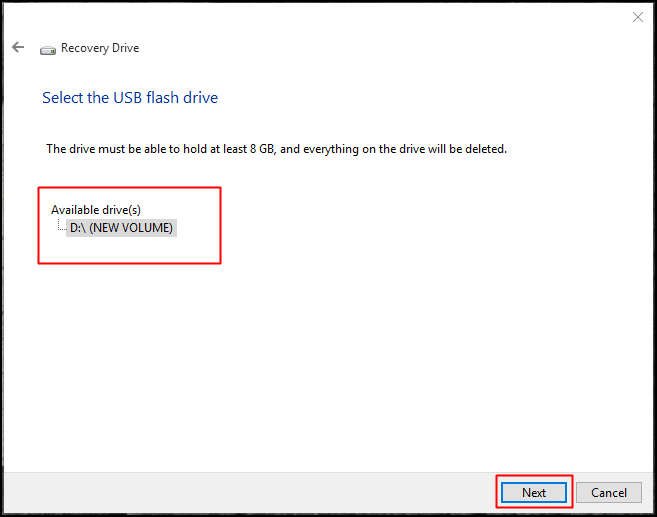 Step 6. Now the recovery disk process will start and it will take some time and all the recovery files will get written to your drive and this will take time according to your computer speed.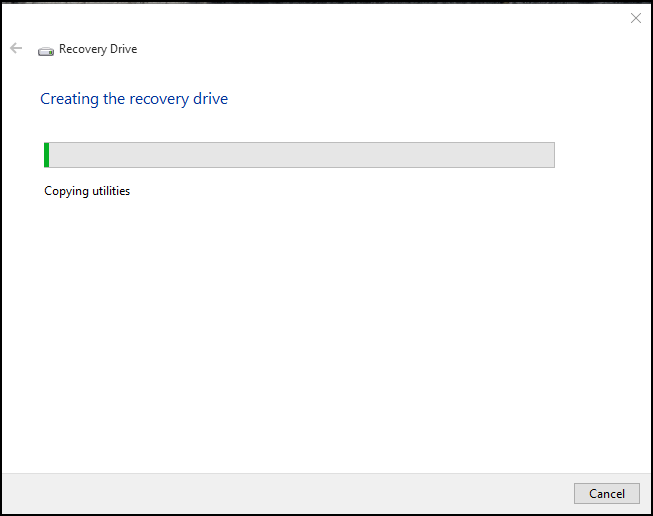 That's it! you are done, now recovery drive of your windows is ready, now whenever your OS gets corrupted or generate any errors that are due to system halt then you can use this recovery drive to recover all your windows and make it work perfectly.
So above is all about Create A Windows Recovery Disk/Drive, With this guide, you can easily create a recovery drive for the windows that you have currently installed on your computer and use it whenever you have any booting issue or any system file missing errors in your OS. Hope you like this, do share with others too. Leave a comment below if you have any related queries with this.