How to Easily Choose an Aquarium for Your Fish
Have you been looking at tons of posts on forums, scouring YouTube videos, and reading tons of articles? No matter where you looked, there seemed to be a different answer for what the best tank size, filtration, or even substrate would be for your new freshwater fish tank. The reason for this is that there are quite literally thousands of possibilities out there, so it can be tough to choose which one will work best for you. This guide provides an overview of some common choices available today. Hopefully, by the time you are finished reading through this article, you will have learned enough to help narrow down the right choice for your home aquarium.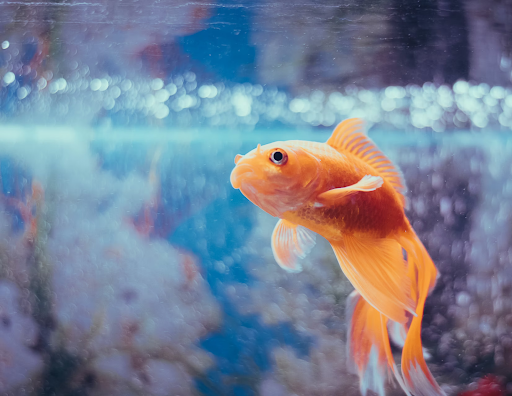 Consider The Size 
One of the most important things you can do in choosing an aquarium for your home is to think about the size. It's all well and good to say that any fish will live in a 10-gallon tank, but that doesn't help much when you have no idea what species of fish it is that you want. If you are just starting out, it's best to start small so that mistakes are kept at a minimum, so opt for something less than 55 gallons. There are many different configurations to choose from when determining how large your tank should be. You can go with long, low tanks or tall ones depending on the space available in your home. There's a lot of information available to you online, so you can check the internet and read more about aquariums. The biggest thing to keep in mind regardless of whether you get a tall or short aquarium is that you need to make sure that all of your equipment (heater, filter, lighting) will fit within the space you have chosen.
Make Sure To Have Good Lighting
Today's aquariums come with many different types and styles of lighting; from simple fluorescent bulbs to fancy LED setups. The choice is really yours since most fish can live quite happily under a variety of light conditions. There are even some species like Discus that do not require any type of lighting. If you're just starting out and don't intend on keeping anything other than maybe a Betta or Rasbora, then it may be best for you to get one without too much in the way of lights so that it doesn't set you back too far when trying to get your aquarium started. If you do plan on getting more fish, then stronger lighting is recommended to brightly illuminate the colors of the fish that you want to keep.
Choose The Right Filter
This can be a tough choice for beginners who are unfamiliar with what types of filtration work best. For smaller tanks ranging between 10-20 gallons, it may be advisable to get either a hang-on back or an internal filter. These won't take up too much room and provide all the filtration needed for these small volumes of water. There are still many other options available depending on what types of fish you want to put in your tank, so research beforehand what the best type would be for you. 
Look Into Decorations
At this point, you should have pieces of equipment narrowed down to either an internal or supplemental filter, your choice of lighting whether it's fluorescent or LED, and the size of your tank (smaller than 55 gallons). These are all big choices that will determine what types of fish you can keep. Now it's time to get into a decoration for your tank. The easiest thing to do is simply get a few pieces of plastic plants along with some rocks or wood. This will bring out the natural habitat for many species without providing too much in the way of maintenance. If you want something with more color and life, then the stones/plants/wood can be replaced with silk plants and brighter lights can be used. This will work best for those who want to keep fish that like to be bubbly or brightly colored.
If you're up for a challenge, then try your hand at live plants instead, since they require much more lighting and substrate fertilization (which is done through water changes). Roaming fish like Cichlids will love this type of environment, but you can't use any old flake food. You need to provide them with specialized types of foods including algae wafers, brine shrimp, blood worms, etc. It's also recommended that you buy some decorations made from wood rather than plastic since many types of fish will gnaw on plastic objects, which can lead to increased levels of nitrates in the tank.
Consider Your Water Quality
This is a very important step in setting up your new aquarium. You need to make sure that you have some type of filtration setup on your tank and also some way to test the water quality on a regular basis. Without proper testing, it's going to be really easy for things to go from bad to worse quickly, which could ruin all the fun for everyone involved. Each species has its own specific parameters that must be met when keeping them, so do plenty of research before purchasing any fish. In addition to knowing what types of water parameter needs each species has, it's also recommended that you get yourself a total hardness test kit, so you can determine how much supplementation will be needed with regard to calcium and magnesium salts over time.
Do A Dry Run
Just like anything else, there's a bit of a learning curve when it comes to setting up an aquarium. If you get your water parameters tested ahead of time and have all the equipment needed for filtration, lighting, etc then this will take some of the stress out of the equation. It's a good idea to let everything soak in a bucket or re-use an old tank that hasn't had any fish in it for at least 24 hours so that you can get everything going without worrying about too many variables being thrown into the mix. After all, you want the finished product to be as good as possible since it'll be something that you'll look at for years on end once everything is set up properly.
In conclusion,  there's a lot of information on the Internet regarding aquariums, but not all of it is reliable. Use these five steps to ensure that you'll get your new aquarium setup right the first time around so that there won't be any unnecessary problems in the near future.