As new communication technology constantly evolves, cases of fraud are also increasing. Many businesses use mobile phones to connect with customers and facilitate a variety of transactions. When a customer chooses to pay online or use a credit card, they receive a text message to authorize the payment. On the other hand, a business owner will also get a payment confirmation via an SMS message on their phone. However, the challenge is that fraudsters can tamper with this system and create fake SMSes confirming non-existing payments. The good news is that with the right application, it is possible to recognize such cases. As such, read on to learn how to recognize an SMS fraud.
[td_block_ad_box spot_id="custom_ad_2″ tdc_css=""]
Type of Phone Number
You can check the number of digits on the phone number that sends you suspicious texts to verify if they are scams. Legitimate phone numbers usually have 10 digits or less while marketing messages usually consist of a shortcode with six digits. You should be concerned if you receive a text from a number with more than 10 digits. Apart from that, you need to check if the message is relevant to you.  
Choose a Reliable App
Smart technology also comes with new apps that consist of advanced security features. You can integrate text phone verification service in your business with a special app that can help you verify the authenticity of the SMSes that you receive from different clients. This type of app helps to notify customers, confirm transactions, while at the same time preventing fraud. You can also use the app to send SMS pin codes as well as a one-time pin (OTP) to verify phone numbers. It also helps confirm account logins to keep scammers at bay. This app can only be accessed by the authorized account holder which makes it difficult for scammers to steal from your account using text scams. 
Request for Information About Your Account
Scammers use many tricks such as sending fake messages about your bank account. For instance, they can send you a text message saying they have observed something fishy on your account or notify you that your account has a problem. You can also receive a text with a fake invoice and once you respond, they steal your information. No bank will ever send this kind of text, so you should be wary about any suspicious messages. Scammers will ask you to provide personal details to claim a gift and they will only steal this information before vanishing into thin air. 
Scammers can also trick you into providing personal information by promising gift cards, coupons as well as free prizes. They can also promise to give you a low-interest credit card then, later on, ask you to provide your account number or password. Once you provide the information, they can use it to access your bank account or email. They can also sell your details to other scammers. Therefore, you should be wary of people who offer you generous deals that are too good to believe.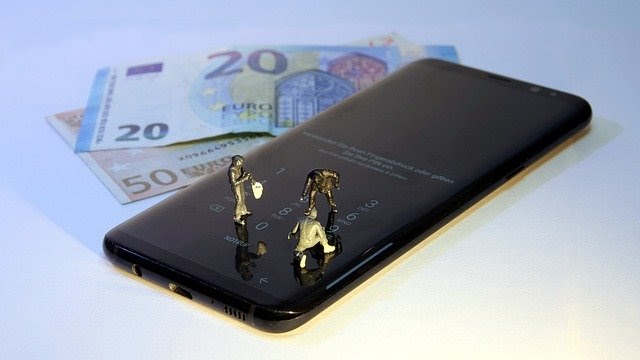 Text Refund
The other trick comes as a text refund informing you that you have been overcharged after buying something. Many people can be easily tempted to respond but this will be a big scam. If you send bank details in the hopes that the scammers will deposit the refund, then you would have sold out important information. You should never send your banking details to anyone via a text message.
Family Issues
Other scammers will use the trick of sending messages to unsuspecting people informing them about family problems. If you are the recipient, you are likely to fall for the trick thinking that your loved one is in danger, therefore, you send money as requested. You need to verify the authenticity of the text before sending any money since this can be a fraud. If the text mentions the name of someone you might know, try to reach out to the person directly before you send money. It is a good idea to contact the authorities before you send cash to unknown people. 
With new information and communication technology, the chances of potential scams are also on the rise. Spam texts are a new form of fraud that some people easily fall for. The goal of these scam texts is to steal your personal information, or even money. However, there are certain measures that you can take to recognize SMS fraud. Generous deals offered through text messages are suspicious and you should not easily fall for them. You should also make it a policy to avoid any text that calls you to action; texts that ask you for personal information such as banking details should always be discarded. If you are operating a business, you can use an app that can help you verify phone numbers to avoid falling victim to these frauds. 
[td_block_ad_box spot_id="custom_ad_3″ tdc_css=""][td_block_11 category_id="3″ limit="1″ td_filter_default_txt="" tdc_css=""]