Riding an SUP board is always a fun activity and many people likes it. On SUP paddle board you can ride, surf, fishing and any other water sport activity on oceans, lakes, rivers, and bays. People of all ages can ride this standup paddle board. Many people use this board for relaxing on the water and they explore the beautiful water on this board. If you don't know how to ride on standup paddle board then don't worry this article will help you. This article talk about some tips for beginners so you will get an idea about the standup paddle board and how to ride it.Here is the list of few basics things you should know about before start paddling on board:
Types of SUPs
You should know about the types of SUPs available in the market rights now, there are many types of SUPs available like Fishing SUPs, Touring SUPs, Surfing SUPs, Racing SUPs, Yoga SUPs, All-rounder SUPs Inflatable SUPs, Racing SUPs, and others. Fishing SUPs are good for fishing on board, Touring SUPs for long distance boarding, on yoga SUPs you can do yoga on the board and can relax on the board, all-rounder SUPs can do many things like you can do all the things on the board like fishing, relaxing, surfing and others. If you want more adventure on a board then you can choose the racing SUPs or Surfing SUPs for you. Inflatable SUPs are quite popular nowadays, it is more durable and you can easily carry into a backpack. So as you can see that there are many types of SUPs are available in the market so you can choose a board according to your need.
Basic Paddle Board Equipment
There is a requirement of basic equipment for board and while choosing a board you have to keep in mind that what equipment it required. There are many SUPs boards are offering free equipment with the board. You will need basic paddle equipment like standup paddles for paddling the board and you will find many varieties for a standup paddle like plastic, aluminum, wood, and carbon fiber and while choosing a paddle board you should choose a paddle of 6 to 10 inches above the height of the paddler. Other equipment required is a SUP leash it keeps your board attached to you with a strap around your ankle so it is important equipment. SUP board bags is important for you because you will need a bag to carry board during traveling. So as you can see that you will need basic paddle board equipment so you should buy a board which gives you equipment free with the board.
How to size your SUP paddle
Size does matter because with correct size you will feel comfortable and secure. There are several ways to size your SUP paddle like it depends on how tall you are, your arm length, height of paddle board, which type of paddle board you are using, for what purpose you are using the SUP paddle board. So as you can see that size does matter and you have to choose a correct size for you.
How to stand up on a SUP
If you are a beginner then you should choose a board which is beginner friendly so it will help you to stand up on a SUP. For beginners, a 30-inch board is recommended. You can start in calm on flat water in the beginning. The wide board will support you to stand easily on the board and you can easily balance on the wide board. During beginning don't try to stand on a small board because it will be difficult for you to stand up on small SUP. You can start slowly and you have to start in a kneeling position, where your knees take a few strokes on each side of the SUP board.
Paddling Techniques
There are a few basic techniques you have to learn while paddling. You have to learn to paddle forward and turning so it will help you ride a SUP board.
Best paddle boarding tips
Always keep your feet parallel for better paddling, and always make sure that your grip on the paddle is shoulder width apart so it will be good for you. Grip hard so you can stroke harder.
How to transport your paddle board
You can easily transport your paddle board as they came with a carry bag in which you can store your board and other equipment. You can carry the backpack on your shoulder and these days all manufacturing companies are making the lightweight board so you can easily transport your paddle board.
As you can see in the above article that choosing a SUP board is important and you have to keep in mind the above-given things so you can easily ride on SUP paddle board.
neOadviser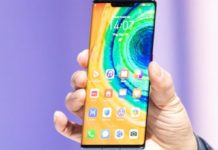 Huawei's party may have been marred by US sanctions, but the company still had something to show at its Mate 30 launch event, or...