6 Steps You Need To Follow If You Want To Sell Your House
Selling a house can be a very difficult process. There are many things that need to be done in order for a homeowner to successfully sell their house. It can take months depending on the number of steps taken and if all of them are followed accordingly. In this article, we will cover what you need to do from start to finish if you want to sell your house.
1) Survey The Market
First, you will want to survey the market and see what is currently going on. This can be done by reading through ads for other homes that have recently been sold. You may want to go online and look up some real estate listings for your location as well. This way you can see what type of price your home should sell for if it is comparable to others. Different states have different rules that realtors have to follow. If you are wondering how to sell a house fast in Arizona, it is recommended that you hire an experienced realtor who can guide you through the process of selling your house successfully. A realtor can help you figure out your asking price. They have the experience to know what the market is really like and what people will pay for a house.
2) Know Your House's Condition
After doing some research on the market, you may determine that it would be best to change your house before putting it up for sale so that it appears better or so that it will sell faster. If you haven't been living in the house, then most of the time the condition of it from outside may be fine. But you should still go inside and inspect it to make sure there aren't any major problems with the interior. Make sure everything is clean and organized as well. This way your home will look more attractive to whoever is looking at it. You can also make updates, such as putting in new flooring, painting the walls, or even installing a new bathroom. This will help you sell your house faster and get a better price for it. If you don't want to invest any money in it, then be honest about the condition of your house, damage that it has, and renovation that will be needed.
3) Prepare Your House For Sale
Now is the time to make your house look as inviting as possible for potential buyers. If you have clutter in your living room or there is too much furniture, you can get rid of some of it so that it is easier for buyers to walk around and see everything clearly. You want to clean up the house and make sure that everything is organized and easy to find. While this will cost money, it will be worth it and help your house sell faster. There are some tips that can help you advertise your house better, such as putting some fruits and vegetables on the counter to make it look fresh and inviting. Also, having some family photos around the house is a good idea as well because it gives potential buyers a glimpse of what your home is like. According to eXp Realty, if you want to sell your house, it's important to start by determining the right price and making any necessary repairs or updates
4) Take Some Professional Photos 
Now that your house at looking cleaner than ever, you should take some professional photos. These photos should show everything about the house to attract as many people as possible. You will want pictures of each room so prospective buyers can see it all. Your realtor should be able to help you with this part and they will know what types of angles are best to take a picture from. Some real estate companies even have professional photographers that will come and do it for you.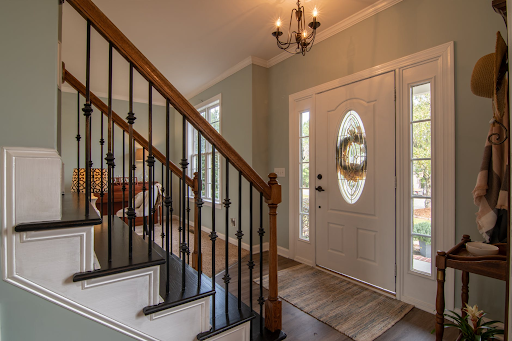 5) List Your House With A Real Estate Company
After doing the necessary preparation, it is time to put your house on the market! You will need to get in touch with a real estate company and make sure they can list your house properly. You will want to compare different real estate companies and find the one that you think will do a good job. It is important that your home looks as attractive as possible for online buyers, so make sure the real estate company has its own website where it can list your house. You can also ask them if they have any recommendations on what you should do before putting it up for sale so you can get the most out of it.
6) Close The Deal 
After your house is on the market, you will receive offers from different buyers. You can find out how much they are willing to pay and if they have good credit scores. Some real estate companies or buyers may ask for an inspection to be done on your house so that they can make sure there are no expensive problems with it. After you get the best offer, it is time to finalize everything! Make sure to pick an offer that you are comfortable with and don't be afraid to try to negotiate. You can also get a lawyer involved so that they will handle the legal aspect of the transaction. After you close the deal, you will need to sign some paperwork and the money (cashier's check) will go into your bank account. Once this happens, your house is officially sold!
The process of selling a house can be very complicated. There are many steps involved, and if they're not taken in the right order or done properly, it could take months to sell. In this article, we covered six things you need to do from start to finish in order for your home sale to go smoothly, such as making sure your home is in the best condition to sell, finding a realtor, and more. These tips will help you avoid any pitfalls that may delay the sale of your property while also keeping up appearances with potential buyers. We hope this article was helpful to you and good luck with selling your house!