NAND technology is continuing to evolve, enabling improved performance, lower pricing and stronger market competition. QLC NAND is one of the latest NAND innovations, which increases the density of NAND space to enable more storage at a lower cost, reports Overclock3D.
[td_block_ad_box spot_id="custom_ad_2″]
Intel 660p has quickly become one of the most popular QLC-based SSDs, and is now changing to the Intel 665p model. The newer model uses Intel's second-generation QLC NAND, which features 96 layers instead of 64-layer NANDs used by the 660p SSD model.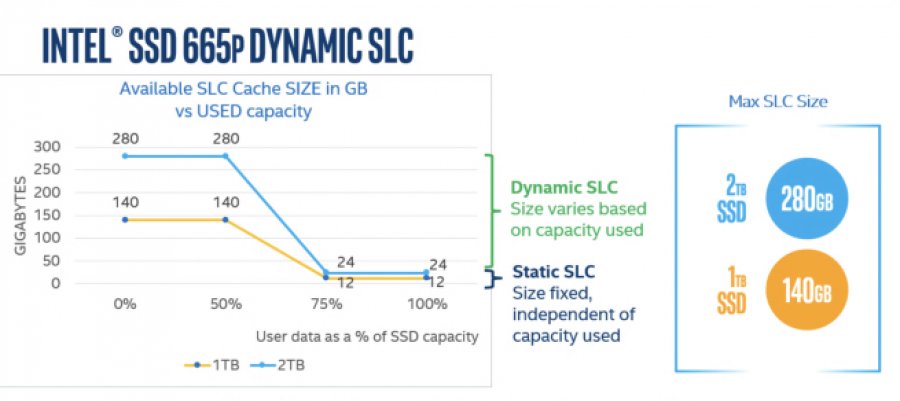 Intel 665p uses the Silicon Motion controller SM2263 (same as the 660p model), so all performance improvements come from Intel's NAND changes. The company will launch the aforementioned SSD with 1TB and 2TB capacity.
The new SSD enables significant performance improvements in the data recording and reading segment as well as up to 50% stability, and this is especially true for the 2TB model. Intel plans to launch the 665p SSD on the market in early 2020.
[td_block_11 category_id="3″ limit="1″ td_filter_default_txt=""][td_block_ad_box spot_id="custom_ad_3″]