Interesting Facts About Sport Cars and Their Practical Real-Life Impact
Sports cars are often seen as a luxurious status symbol. They are sleek, powerful, and turn heads wherever they go. However, they sometimes get depicted as not being the most practical vehicles out there. If you're someone that loves sports cars, you'll be pleased to know that there are 6 facts about them that aren't only interesting, but that prove that they can be practical as well.
1. Acceleration Rates
Acceleration rates are one of the key indicators of a car's performance. 0-60 mph times for production cars have steadily decreased over the years, thanks in part to advances in engine and transmission technologies. For example, the fastest 0-60 McLaren would be the McLaren P1 Lm with a time of 2.4 seconds. In terms of practicality, this means that you can get up to speed very quickly, which is useful for merging onto highways or passing slower vehicles. The faster cars can go from a standstill to 60 mph, the more impressive they look. While this also puts a lot of stress on the car and its components, sports cars are designed to handle this type of stress and can often accelerate much faster than regular cars. In a practical sense, this gives you the ability to react quickly to changes in traffic or road conditions.
2. Braking Performance
Braking performance is another key indicator of a car's performance. In general, the faster a car can accelerate, the shorter its braking distances will be. This is because the car's weight is shifted forward when accelerating, which makes it easier for the brakes to slow down the car. Every driver knows how important the stopping distance is, and being able to brake quickly can be the difference between an accident and a near miss. In addition, shorter braking distances also help you save on fuel consumption because you won't have to slow down as much before coming to a stop. Sports cars are designed with this in mind and have high-performance brakes that can stop the car quickly even when traveling at high speeds.
3. Handling
One of the benefits of owning a sports car is its superb handling. Many sports cars offer razor-sharp steering and excellent cornering ability, making them perfect for winding roads. This not only makes for an exciting driving experience but also can be helpful in emergency situations. For example, if you have to make a sudden stop on a slippery road, a car with good handling will be able to do so without skidding out of control. Sports cars are also less likely to roll over in a crash, which can be a safety benefit for drivers and passengers. This is due to their low center of gravity, which makes them more stable on the road. Since they are often modeled after race cars, they are engineered to perform well in a variety of driving conditions.
4. Fuel Efficiency
While sports cars may not be known for their fuel efficiency, there have been some major improvements in recent years. Many modern sports cars now come with turbocharged engines and cylinder deactivation technology, which helps them conserve fuel when driving at lower speeds. In addition, some sports cars are now available with hybrid or electric powertrains, which can offer even better fuel economy. As gas prices continue to rise, fuel efficiency is becoming an increasingly important consideration for car buyers. While sports cars may not be the most fuel-efficient vehicles on the road, they are certainly more efficient than they used to be and combined with their other benefits, they make for a practical choice for drivers who want a little bit of excitement in their lives.
5. Advanced Technology
Sports cars are often at the forefront of automotive technology. Many of the latest and greatest technologies make their debut on sports cars before trickling down to other segments of the market. For example, adaptive cruise control, lane-keeping assist, and night vision systems were all first introduced on high-end sports cars. As these technologies become more affordable, they will eventually become available on more mainstream vehicles. But for now, if you want the latest and greatest tech features, a sports car is the way to go. The more tech assistance you have while driving, the safer you will be on the road – which means that sports cars are among the safest options out there.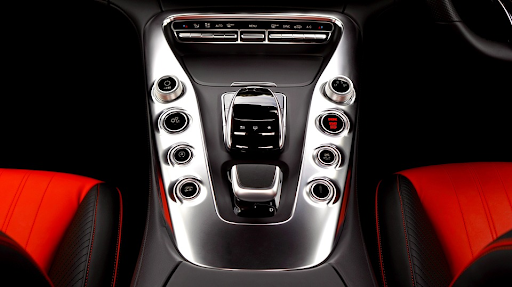 There's no denying that sports cars are some of the most exciting and exhilarating vehicles on the road. But as you can see from these facts, they're also practical, thanks to their excellent performance, handling, and fuel economy. So if you're looking for a car that's both fun and practical, a sports car is a great option to consider.