The Smartphone is powered by a MediaTek octa-core processor, named the SoC MT6763T (Helio P23), coupled with 4GB of RAM and 64GB of internal memory. The device is equipped with a 5.5-inch HD + display in 18:9 format, a dual camcorder rear camera with 16-megapixel image sensors, a 13MP camera and a 6,000 mAh battery.
Cubot has created a new search and development team to create a truly resistant structure for this device. Indeed, there is an IP68 certified body that, in addition to water and dust diving, drops by 1.5 meters in height and extreme temperatures (-30 ° C / + 60 ° C). As you can see from the images, the design is accurate and strong, perfect, therefore, for use outdoors or in the workplace.
Other features of King Kong 3 – Cubot
King Kong 3 is based on the operating system version of the Android 8.1 operating system, has a fingerprint reader, an NFC module, a Type-C connection, a hybrid slot (two SIM or SIM and a MicroSD), and supports all networks 4G global.
RECENTLY, IT WILL BE SOLD FOR A PRICE WHICH IS FROM $159.99 TO $169.99, EQUIVALENT WITH 140 EUROS.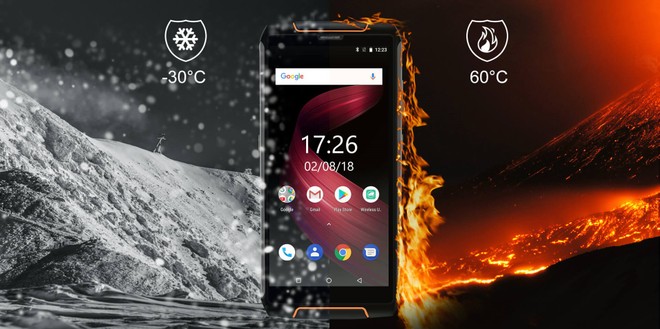 As new communication technology constantly evolves, cases of fraud are also increasing. Many businesses use mobile phones to connect with customers and facilitate a...