The billionaire appears dressed in a tight pink suit cutted out across some parts of the body.
However, one of the photos still caught the attention of 22-year-old fans; the one where Kylie has positioned her hand on her chest.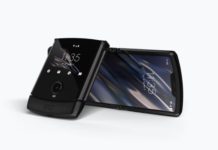 The Lenovo-owned brand, Motorola unveiled a new version of the Razr phone. It has a touch screen on the inside, no keyboard but folds...