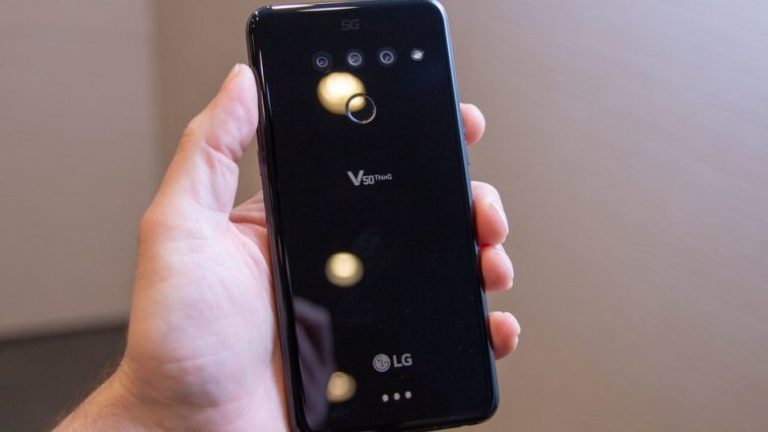 V50 will be available in three local operators and has a price of about $1,035. That makes it about $173 cheaper than the Galaxy S10 5G.
[td_block_ad_box spot_id="custom_ad_2″ tdc_css=""]
Initially, the V50 had to launch on April 19 in South Korea, but LG delayed it to take more time to optimize the Snapdragon 855 and X55 modems.
So far, the 5G role has been limited to South Korea and has not provided the best user experience.
Despite this, LG has now decided to launch the V50 due to the strong public interest in the 5G at present, instead of jeopardizing the V50 being forgotten.
That makes sense, because Samsung and Xiaomi are ahead with the launch of their 5G phones.
V50 features a 6.4 inches OLED QHD + screen, Snapdragon 855, three cameras on the back, two on the front, and a massive 4,000 mAh battery.
[td_block_11 category_id="3″ limit="1″ td_filter_default_txt="" tdc_css=""][td_block_ad_box spot_id="custom_ad_3″ tdc_css=""]