New car purchase prices are expected to significantly rise, thanks to Trump's tariffs against Mexico. There has never been a better time, thus, to consider the price of an auto loan. In fact, find the best automotive loan with the best interest rates to save more and get a better deal.
According to a financial analysis, it'll cost you more to buy a new car now than a year ago. Auto loan rates experienced a significant spike from 4.5% in 2017 to 5.5% last year, in 2018.
And with the price of a new car averaging $33,000 today, you're more likely to pay steep interest when you apply for a 5-year car loan.
Many car owners are already experiencing the impact of their auto loan debts. Many are stressed, worried even. It's believed almost 47% of average Americans are not at peace shouldering huge car loan debts. This is according to a recent customer survey for an auto loan lender that gives out auto loans at a flat fee. The customers averaged 1,000 and more Americans.
If you're planning to purchase a new vehicle, have the right strategies on your sleeve. Make sure to look for an auto loan with low monthly rates lest the shift in new car prices affects you. Luckily, these tips will help you find the right car financing option that fits your budget.
Make sure you're creditworthy
It's a given: If you want to qualify for an auto loan, you have to know your current credit score rating. Because it plays a huge role in the loan interest rates – the lower your credit score rating, the higher the rates, and vice versa.
Having a stronger credit score, therefore, guarantees you an auto loan with low-interest rates.  Sometimes your score rating report could indicate a problem if that's the case make sure to have it fixed before you proceed with the car buying process.
If you have a loan already, with an impressive score rating, you can refinance your auto loan into a loan with lower interest and payments every month.  In other words, you can strike a better deal if your score is generally stronger. There are numerous sources you can confirm your credit score rating including credit card issuers, banks, and even personal finance websites.
 Shop for auto loans with the best interest rates
Before you even decide to buy a new vehicle, go around shopping for different car loans. Consider their monthly payments and terms as well as interest. By doing this, you will save yourself a lot of money (and stress) in the process.
Most experts are of the idea you need to call around or submit online applications to find the best auto loans for your needs.  Most people don't do that instead they walk into a car dealership and ask for an auto loan without considering there could be affordable financing options for them.
According to financial findings and reports from a reputable auto loan company, there are numerous and cheaper options for prospective car owners to consider. You can even consider credit unions.  They have better customer service and low-interest rates, which can save you money eventually.
The best way to compare different loans is to keep these three things in mind:
Loan term. Go for a 5-year loan term if you want to purchase a new car. If you're after a used vehicle, the 3-year loan term is recommended.
Down payment. The more money you set aside as down payment, the cheaper your loan gets. And less money you have to pay on monthly rates.
Loan amount. Besides the price of the new vehicle, you need to factor in the cars fees and the sales tax on the money you want to borrow.
Determine your loans monthly payments
You've managed to get a car loan with the best interest rates. Now you need to find out the loan's monthly payments – a car loan calculator can help come up with a rough estimate.
Make sure your loan payments don't exceed 10% of your monthly budget, or 20% of the initial price of the vehicle and other costs, which include car repair and maintenance, gas and fuel. If you previously had a loan and want to refinance your auto loan, it's advisable to extend the loan term to reduce the number of loan payments you'll make every month.
However, this doesn't remove the fact that you'll pay more monthly loan rates over time. If you want to know how much you'll save by refinancing a loan, make use of a refinance calculator.
Get your car loan pre-approved
It's the only way to get competitive interest rates on a car loan. Pre-approvals, according to a California-based internet sales manager, entices you the buyer to apply for a car loan before you can actually enter into a deal with your car dealer.
Once you do this, ask your dealer to beat the given rates. You can get pre-approved auto loans from credit unions. Or from car dealers willing to finance your business to shoppers at 0%.
You won't get lucky with the latter financing option, though, as few of them are available these days because a good number of people jump will on to them immediately, they're available. You can frequently watch out for zero interest financing deals on different car maker's websites.
Re-read the loan contract
Read and understand all the details in the loan contract. Have a clear understanding of everything that lies in the dense jargon that depicts all contracts – before you sign on the dotted line.
Read and reread every small detail in a loan contract. Check and countercheck all the numbers therein including monthly payments using a car loan calculator. According to a Californian contract reviewer for clients, Oren Weintraub, mistakes are inevitable sometimes. It's common. Some are intentional and others are not. That's why you need to carefully review your entire contract.
If something is amiss or the numbers don't tally up, make sure to look out for any extra items added on your contract including insurance gaps or extended warranties. If there are any extra fees added, ask why they were included in the contract initially.
neOadviser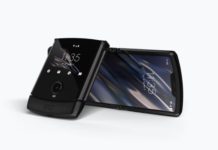 The Lenovo-owned brand, Motorola unveiled a new version of the Razr phone. It has a touch screen on the inside, no keyboard but folds...