Lorinser, for the A-Class has chosen new set of 19-inch wheels "RS8" and "RS9", new rear protector with diffuser, inscription "Lorinser" on the side, labels "Lorinser", system sports exhaust gas, modified shock absorbers, aluminum pedals, new cartridges, etc.
The company also offers the powertrain package for some A-Class versions, such as the A-Class 160, A 180, A 180d, A 200 and A 250.
Mercedes A-Class form Lorinser
For example, the A 250 version has been upgraded from 224 to 258 horsepower.
As for the price, the engine reinforcement package costs 1,499 euros and the new set of wheels up to 2,500 euros.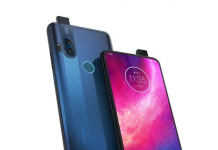 The new Motorola smartphone is designed to meet the demands of this time such as a powerful camera, battery life and lack of closed...