[td_block_ad_box spot_id="custom_ad_2″]
To make the McLaren 720S even more specific, the MSO has painted it in "Sarthe Gray", while the so-called red "Vermillion Red" was used as a contrasting shade for the details of the front moldings, wheels and masks.
In addition, this extraordinary car is equipped with special wheels, and a combination of similar colors is supported inside the vehicle.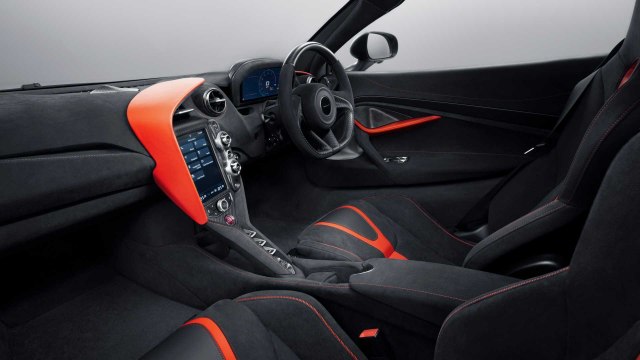 The McLaren 720S Stealth is based on the 720S performance version, which is initially equipped with a variety of carbon fiber parts and elements.
The British company says that only the special external color uses 200 hours of work. Though visual improvement, the Stealth 720S has not had performance improvements, and this car, like the 720S standard, uses a twin-turbo 4.0 V8 engine with 720 horsepower.
Thanks to this, the car speeds from 0 to 100 km/h in just under 3 seconds. Five seconds later, the cursor is already at 200 km/h, while the maximum speed is 341 km/h.
The braking is so impressive – it only needs 4.6 seconds or 117 meter to stop from 200 to 0 km/h.
[td_block_11 category_id="3″ limit="1″ td_filter_default_txt="" tdc_css=""][td_block_ad_box spot_id="custom_ad_3″ tdc_css=""]