There is only one year since the new car spies saw a camouflaged Mercedes E-Class, while stopping for gasoline and without spending much time, this car was highly developed, Telegraph reports.
[td_block_ad_box spot_id="custom_ad_2″ tdc_css=""]
For the first time, interior insights have been obtained, where changes are unexpected. The biggest difference is the wheel, which is completely different, that was seen earlier only to the new generation S-Class.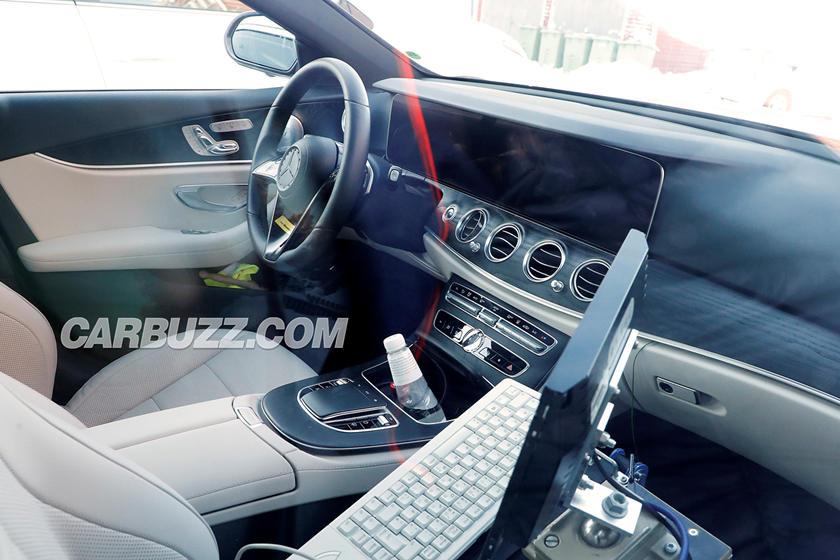 The interior has very defined angles, and everything seems to have been created very carefully.
Technological devices and buttons are very minimal, to give as much space to the information system as MBUX, the latest Mercedes version.
However, the front part also has a camouflage layer and a side-by-side computer, hinting that everything is in the process of working, allowing for unexpected changes.
[td_block_11 category_id="3″ limit="1″ td_filter_default_txt="" tdc_css=""][td_block_ad_box spot_id="custom_ad_3″ tdc_css=""]