Microsoft finally confirmed that the Surface Duo is ready for the market with orders starting today while  coming out on September 10
Microsoft is launching its dual-screen Android phone Surface Duo on September 10, priced at $1,399. A few months after Microsoft executives partially announced the device on Twitter, the company today officially begins the pre-orders for the Surface Duo in the US. Orders will be available at AT&T, online at Microsoft and Best Buy.
[td_block_ad_box spot_id="custom_ad_2″]
The company had revealed the design of this smartphone for many months but only today we managed to discover its features as well. "This is probably one of the sexiest devices we've ever created," Windows and hardware manager Panos Panay told at a pre-launch news conference today. "The Surface Duo does things that single-screen devices can't do"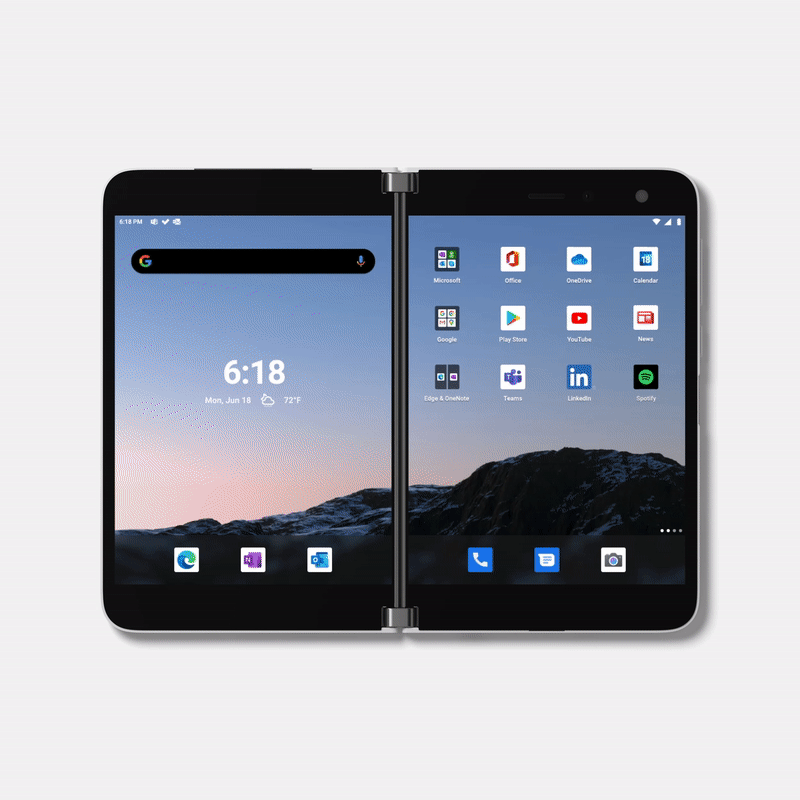 The device includes two separate screens with 5.6 inches OLED (1800 x 1350) with a ratio of 4:3 that are connected together to form a screen – of an 8.1-inch (2700 x 1800) total workspace with a ratio of 3: 2. Unlike other foldable models like Samsung's Galaxy Fold, the Surface Duo is using real Gorilla Glass, and the screens are designed to work in a similar way to multiple monitors on a Windows PC.
Microsoft is using the 11MP f/ 2.0 camera, which will include automatic low light modes, multi-frame HDR capture, and a "superzoom" of up to 7x. 4K and 1080p video recordings will be supported at 30fps and 60fps, with electronic image stabilization. There is only one camera in the Surface Duo, which can be used for both video calling and main camera.
The Surface Duo features a Qualcomm Snapdragon 855 processor, 6GB of RAM, and up to 256GB of internal memory. LTE is available on T-Mobile, AT&T, and Verizon, but there is no support for 5G. Microsoft has been working closely with Google on Android for the Surface Duo. Microsoft had to rely on Android for the reason of mobile applications, especially after Windows Phone failed in the market.
[td_block_11 category_id="3″ limit="1″ td_filter_default_txt="" tdc_css=""][td_block_ad_box spot_id="custom_ad_3″ tdc_css=""]