[td_block_ad_box spot_id="custom_ad_2″]
Now, some more photos of the Google Pixel 4 XL have appeared, sent to The Verge by a Vietnam-based store called D Store Mobile.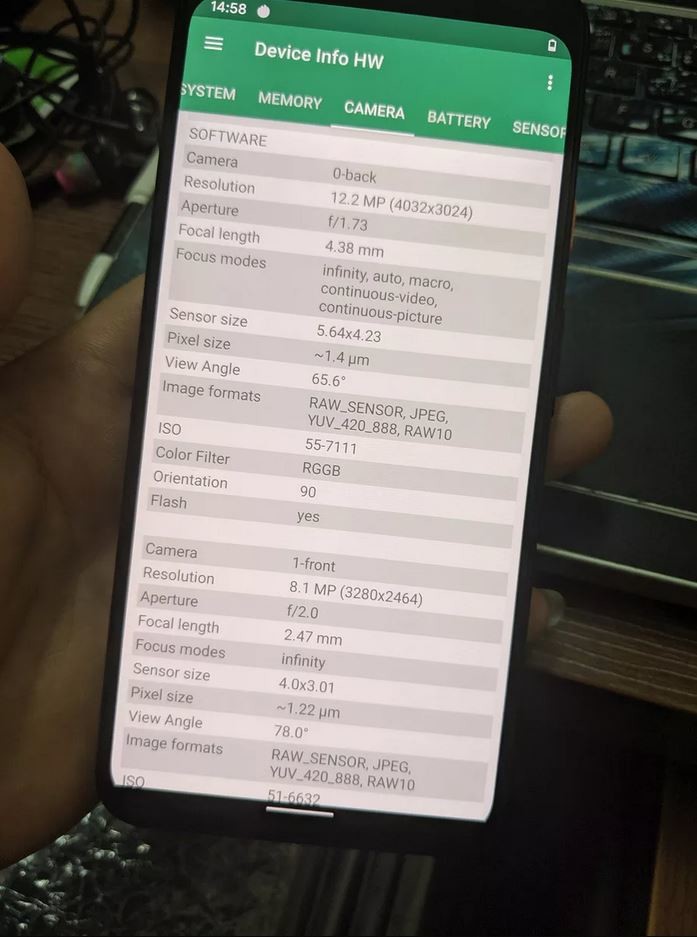 As you can see, Pixel 4 XL seen in these photos is not a final unit but a "test model". Since we've already seen a lot of leaked photos of the Pixel 4 and Pixel 4 XL, these photos don't reveal much new information. However, they do confirm some of the specifics of the phone and give us a good look at the white variant of the Pixel 4 XL.
According to these new photos, the Google Pixel 4 XL will have a 12.2MP primary camera at the rear with a wide f/1.73 aperture compared to the f/1.8 aperture on Pixel 3 series phones.
In addition to the camera hardware, the latest leak also confirms that the Pixel 4 XL will have a 90Hz panel with 3040×1440 Quad HD+ resolution. The phone will be powered by an octa-core Qualcomm Snapdragon 855 processor, paired with 6 GB of RAM and 128 GB of UFS storage. Keeping the lights on will be powered by the 3,700mAh battery.
[td_block_11 category_id="3″ limit="1″ td_filter_default_txt="" tdc_css=""][td_block_ad_box spot_id="custom_ad_3″ tdc_css=""]