Samsung has unveiled a prototype of the new smartphone of the next generation and this leaves much to be desired. Some have already described a very ugly phone.
South Korea's technology company provided an early look at future hardware during the Qualcomm Snapdragon annual meeting in Maui.
The phone appeared as part of a 5G event, following the news that Samsung has partnered with Verizon in the US to bring a 5G phone to the market early next year.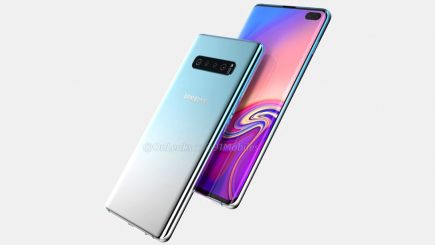 According to the latest whispers within the company, Samsung will support 5G networks with the new Galaxy S10 Plus. This device will also feature an Infinity-O style screen, which has a small circular cut to accommodate the front camera – the only break in a full-screen design.
Unfortunately, this is not what we saw with the prototype device. Instead, a clutter was discovered dominated by the black ribbon surrounding the screen in the upper part.
Fortunately, it is not guaranteed to be the final design that appears on the Galaxy S10 and Galaxy S10 Plus when new phones are launched next year.
In fact, Justin Denison from Samsung told TechRadar: "You should think about this device as an example device, not necessarily an indication of what the ultimate device, size, form or UI look will look like."