The security firm Check Point has found a way to hack every iPhone and iPad running iOS 8 to iOS 13.
This includes the eight years devices, as iOS 8 can be found on the 2011 iPhone 4S. There are about 1.4 billion active iOS devices around the world, and the owners of these phones have to worry.
Check Point has discovered that the iOS built-in Contacts app can be accessed using the industry's SQLite database. Any searches users make in the Contacts app can lead to the execution of viral codes capable of stealing user data and passwords.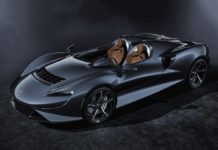 While Senna is made for racing, Elva is designed for public roads but with high performance. McLaren Elva has no ceiling or side glass, but...